Backwoods & Cannabis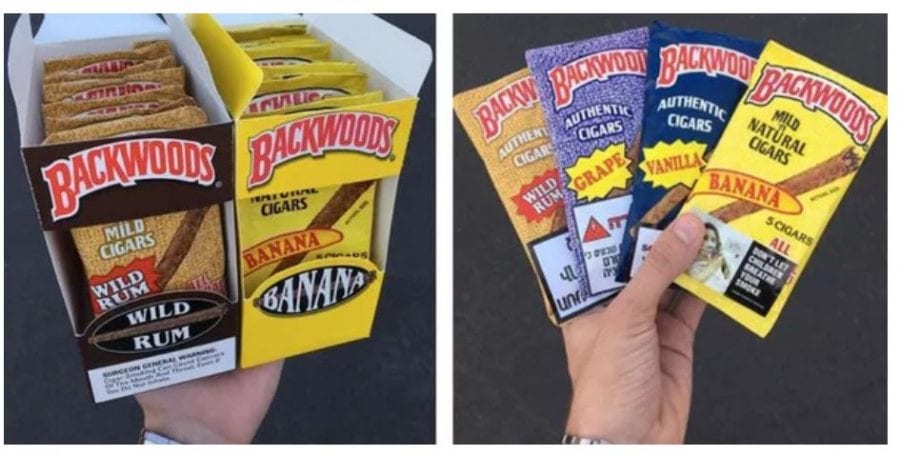 Backwoods are a brand of cigarette produced in the United States beginning in 1973. This product was notable during the 1970s and 1980s for heavy advertising, which became one of the more obvious examples of how companies at the time reacted to changing laws and cultural views on public health and the smoking culture.
Backwoods blunts is an all-natural tobacco leaf that people are using to roll and smoke cannabis. There are several sizes and flavours, which include original, honey, honey berry, honey bourbon, and sweet aromatic which are available in the US. Where as Canada has Wine, Whiskey, Ports, and Rum flavoured. There are also a few blends of limited edition flavours such as; Dark Stout, Banana, Blue, Grape and Russian Creams.
Backwood Flavour Regions
US: Original, Honey, Honeyberry, Honey Bourbon, Sweet Aromatic
(RARE) Dark Stout, Banana, Russian Creams, Grape
CAN: Wine, Port, Whiskey, Rum
AUS: Original, Sweet Aromatic
(RARE) Banana
GREECE: Original, Honey Berry, Sweet Aromatic, Honey Bourbon
(RARE) Banana, Blue
The retail on most backwoods range from 6.50$ USD per 5 Pack but with the growing hype of rare packs and limited editions have been driving the resale value of certain packs to 30 to 80$ A Box of Banana Backwoods which is 40 cigars is roughly going for 400 USD.
Backwoods cigars are somewhat between a cigarillo and a front leaf and are rolled differently than most cigars. Unlike a traditional cigar, you do not need to cut down the middle of the cigar. You unravel the backwoods cigar until the tightly packed tobacco comes out. During this process, it is easy to rip holes and tear the backwoods as you unravel so take it slow!


Today's music has made a huge influence on backwoods cigars as it is in most rappers songs, and a lot of pop music. For example Maroon 5's newest hit "Girls Like You" in the lyrics say "Roll that backwood babe" and in a lot of rap artist such as the game, Waka Flocka Flame, Fetty Wap, Busta Rhymes, Future, and Migos.