Canna Butter Recipe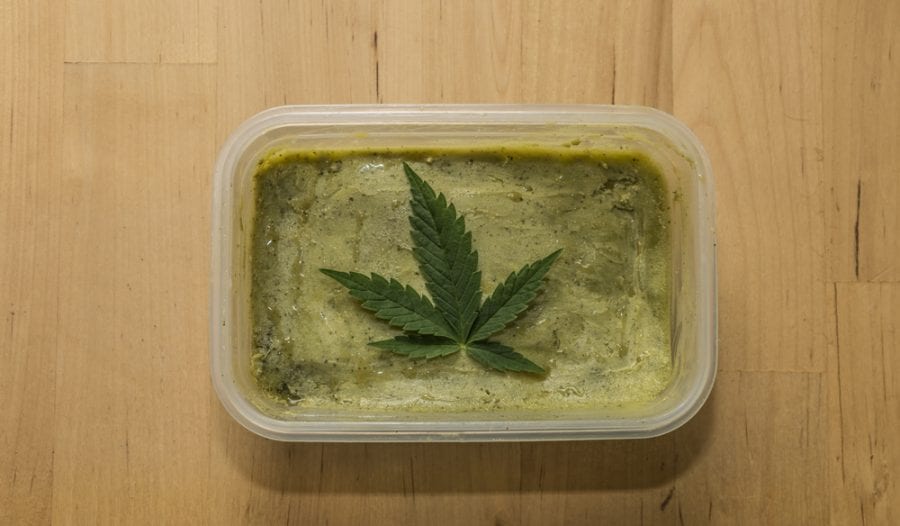 Ingredients:
28g cannabis bud
1 lb butter
Cheese cloth
Mason Jar
Instructions:
Take cannabis and finely grind.
Place the cannabis on a baking sheet inside the oven at 200 degrees for 20 minutes. This will decarboxylate it.
Put cannabis inside a crock pot and 1lb butter and set on medium heat.
Let this cook for 2 to 3 hours.
Place the cheese cloth over the mouth of and let it fall inside a bit (make a cone shape). And secure with an elastic.
Pour the cannabis butter from the crock put into the mason jar, sieving it through the cheese cloth. Go a cup at a time.
Take the elastic off and give the cheese cloth a final squeeze.
Seal the mason jar with a lid and store in the freezer until needed.
Generally, you would replace 1/4 cup to 1/2 cup from the standard cookie recipe with canna-butter.