Cannabis Instead of Ritalin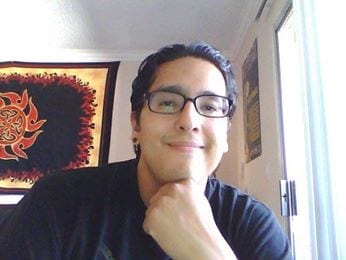 Cannabis has helped me in so many ways, from getting me off Ritalin, to improving focus, to reducing aggression, to stopping tinnitus. It's such a beautiful plant. 
As a teenager I was diagnosed with A.D.D. I was placed on Ritalin for a few years. My parents saw how that drug erased my personality and turned me into a drone and eventually had me stop taking it. I learned how to deal with my natural over-abundance of energy and my talkative nature on my own as best I could which was sometimes quite the challenge.
During the summer before my sophomore year of high school, I tried cannabis for the first time ever. I smoked my first bowl with a friend in his uncles tool shed and the rest is history. I felt a sense of relief and relaxation I had never thought possible. It helped me calm down the jacked-up jack rabbit that was my mind to a beautiful and comfortable level. Ritalin was no longer needed.
Once I graduated high school, I had to part way with my favorite herb because I enlisted in the U.S. Navy. The moment my 4 years was over and I had enjoyed an amazing experience, I returned to the civilian world and immediately got back to the beautiful world of cannabis. While I had always felt that marijuana was a beautiful thing, it wasn't until I went to massage therapy school that I began to understand and appreciate the medicinal benefits of ingesting cannabis. Understanding how the body works really helps one appreciate just what marijuana does to the body in all aspects from reducing stress to helping alleviate inflammation and everything in between. Ive been a loving and loyal fan to the plant ever since.
Cannabis has helped me in many, many ways ranging from helping with tinnitus to helping me keep my aggression at a low. It is such a beautiful plant.