Cannabis Review : Girl Scout Cookies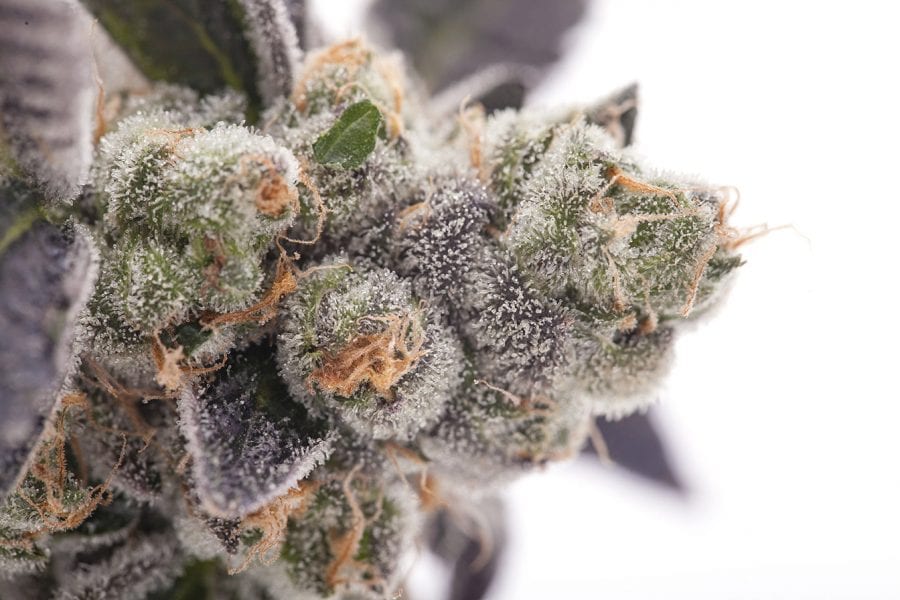 Girl Scout Cookies, which is more popular as GSC is a highly demanded cannabis strain among people interested to consume marijuana after dinner. A cross of Durban Poisonand OG Kush, it is an award-winning strain in the Cannabis Cup and is sure to make a long lasting effect. If you have not yet tried this cannabis strain, you may find it interesting to know that it has a THC contain as high as 25% to 28%, while the CBN and CBD contents is only around 1%. Girl Scout Cookies not only have an impressive THC and CBD level but also it is sure to captivate you with its magical aroma as well as flavor. The sweet and earthy aroma of the strain is the first thing that will captivate you as soon as you open the bag. Sweetness of the GSC will grow as you break the purple and light green buds.
What is this Girl Scout Cookies Cannabis?
Girl Scout Cookies will certainly make you feel high right after consumption. That is why, it is always recommended to take this cannabis in a place where you can rest immediately. Popular as nighttime cannabis, it is sure to give you a feel of relaxation after a tiring day. Yet, Girl Scout Cookies is a relatively new cannabis strain and is often confused with Thin Mint GSC, Platinum GSC, Cookies and Cream. Therefore, when making the purchase, make sure to go for the appropriate strain.
Effect of Girl Scout Cookies Cannabis Strain
With high THC content, it is the ultimate cannabis for consumption at night. Yet, the new users should take some caution as overuse may affect your daytime performance in an unexpected manner. Girl Scout Cookies will lock you in your couch soon after consumption and will make you feel high for hours. While feeling high under the influence of this cannabis strain, you will also experience some sort of giddiness. Almost everyone gets a boost to their creativelevel yet they seldom feel the urge to leave their couch and explore the creative side deeper.
Medical Benefits of Girl Scout Cookies Cannabis
There are several reports indicating the positive effects of marijuana on human health and Girl Scout Cannabis is also not any exception. Even though it has a low CBD content, its high THC content makes it an excellent choice for people suffering from depression or stress related problems. Several reports indicate the weed to make a significant impact on people complaining nausea and low appetite. The weed also has made positive impact on patients suffering from severe pain or chronic pain. However, it is always recommended to control the dosage as overuse or underuse of the weed may not give you the desired result in treating any type of mental or physical disorders.
Possible Side Effects of Girl Scout CookiesCannabis
Girl Scout Cannabis is also preferred for its minimal side effects on health. Dry mouth, which is the most common side effect of this weed, can be managed at ease by consuming water or any other refreshing drink at frequent intervals. The symptom is experienced only when you are high and will automatically be controlled in a few hours. While selecting drink, go for the ones with Vitamin C only when you want to elevate the level of feeling high. Apart from dry mouth, some users also experience dry eyes and fatigue related problems. In most of the cases, the adverse effects are felt due to over consumption of this weed and it is best to know your limits before using GSC. Also it is recommended to keep sufficient water handy so that you do not have to leave the couch for dealing with the problem of dry mouth.
Conclusion
It will be no wrong to say that Girl Scout Cookies is the right choice for people who want to relax peacefully after a tiring day and get rejuvenated to start afresh on the next day. With least side effects and huge benefits on people suffering from common mental disorders like stress or depression, it has immense health benefits as well. Yet, before purchasing or consuming Girl Scout Cookies, it is recommended to know the cannabis laws of your state and avoid any unwanted consequences.