Cannabis Stops My Anger From Being A Trigger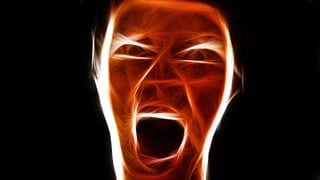 Cannabis…. can you think of a better way to get out of control emotions, like raging anger, back in check?
It is fact that addicts get high to self-medicate a trauma of some kind. But just saying "self-medicating" because that does not explain in enough depth what "self-medicating' really means. We, as addicts, have zero coping skills. WE DO NOT LIKE TO FEEL FEELINGS. Boom. There is the answer. We get angry. We don't like how that feels. We get high to kill it. Anger is a hell of a trigger for relapse.
Well, cannabis does not "kill" anything. Used in the proper way, it can calm you to the point that you can now think. I can't count how many times I was angry and carrying on and then smoke and said "Wow, I was really overreacting."
I used to kill my emotions with pills. I guess, if you're an addict, you can imagine what a disaster that was. A couple overdoses came with those pills. And I felt like death for months every time I woke up in jail for some stupid things I had to do to get more heroin, pills, suboxone, whatever.
I could not get off of them. I was stuck.
Guess what? None of that happens with cannabis. Nobody has ever died from it. Overdosing on cannabis means a good night's sleep. And on days I don't have my medication, I am just fine. Nobody NEEDS cannabis. But life is a lot better and more manageable when I do have it.