Cannabis Strains Over The Winter Holidays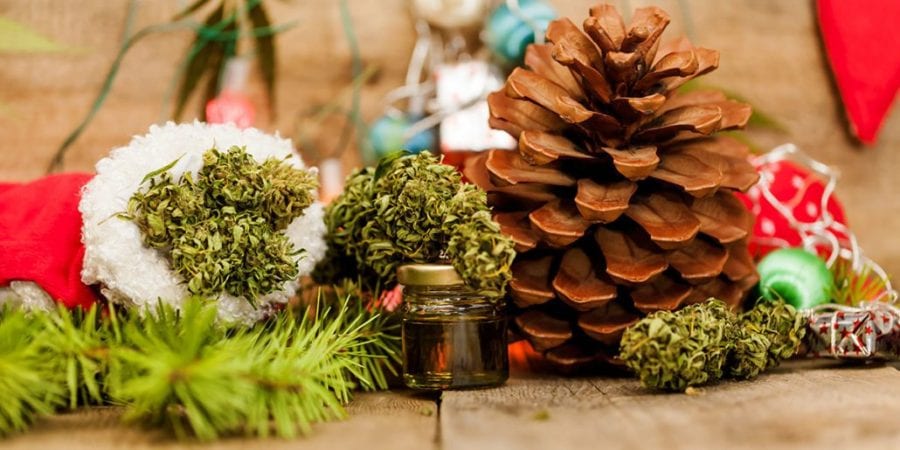 As the year 2018 is coming to a close, everyone is gearing up to celebrate the winter holidays with great pomp and show. When it comes to partying in the winter, you just cannot limit yourself with food and drinks. For ensuring the maximum fun and entertainment, you need weed as well. A winter party is never complete without cannabis and picking up just any strain randomly is not enough.
You need to do a bit of research on the best strains available and make the most of every moment. However, if you are busy planning the entertainment and do not have much time to find about the best strains available in the market, you can try Vanilla Kush, AK-47 and 24K Gold.
Vanilla Kush Cannabis Strain
Known for its uniqueness, this Dutch bud is made popular by Amsterdam's Barney's Farm. If you are looking for a hard hitting strain, you can certainly go for Vanilla Kush with more than 20% THC. Vanilla Kush has every good quality of the popular strains of Afghani cannabis and the delightful Kashmiri aroma will certainly turn your head, making you to taste the weed. The popular indica is not only a great choice for the regular users but also it is an ideal choice for the beginners. With high THC, it will give you a sense of numbness and relieve you from stress as well as anxiety of the whole day. As it starts relaxing your mind, you get into deep thoughts and explore yourself in a better way. Like other cannabis, overuse of Vanilla Kush too has some side-effects and can make you feel too high. So, start low and take as much as you can resist.
AK- 47- A Good Choice Indeed
In case you are not quite sure about being able to deal with the after effects of consuming Vanilla Kush, you can try out AK- 47. A hybrid made with the combination of 4 different marijuana strains like Thai, Afghani, Mexican and Colombian cannabis, AK-47 is known for making complete effect on your mind as well as body. With 35% indica and 65% sativa, this cannabis strain is known for offering an excellent stress relief.
By relieving you from all sorts of anxiety, AK-47 uplifts your mood within a few minutes after use and will certainly set the mood for any party. While most of the people get a creative boost and a happy mood after smoking AK-47, some also experiences smiles and giggles with this. If that is not enough for you to vouch for this strain, you may like to know that consuming AK-47 will give you a mellow trance, which will give you the boost to accomplish the goals set by you.
24K Gold – Popular Recreational Cannabis
A popular choice among the youths, this 60% indica hybrid strain is also popular as the Kosher Tangie. Made with a combination of Tangie and Kosher Kush, 24K old is sure to give you a sense of uniqueness as it needs experienced hands for growing. The stretchy flowers, which are characterized by its sweet orange smell, gives you a strong citric flavor when vaped or smoked. If you are planning to bring some twist to the regular marijuana flavor, you can definitely opt for 24K Gold.
Though the weed does not have any significant side effect, it is not widely recommended for the novices, as the THC level is quite high and may reach 18% to 24%. Once you smoke of vape the weed, you will certainly feel relaxed, uplifted and happy. The euphoric feel provided by 24K will also boost your creativity. However, over consumption is never a good choice as you may get dry mouth, dry eyes or a sense of dizziness. Anxiety and a paranoid feel is also common in case of overuse.
Conclusion
Whether you are picking any one of the above three or planning to try them all, you should ensure the right dosage for yourself. Excess dosage will not make you have adverse effect on your body but also it will ruin the overall experience. Also, you need to be careful about the laws of the state as recreational marijuana is yet to be legal everywhere.