The Two Top Cannabis Vacation Spots for People Who Love Adventure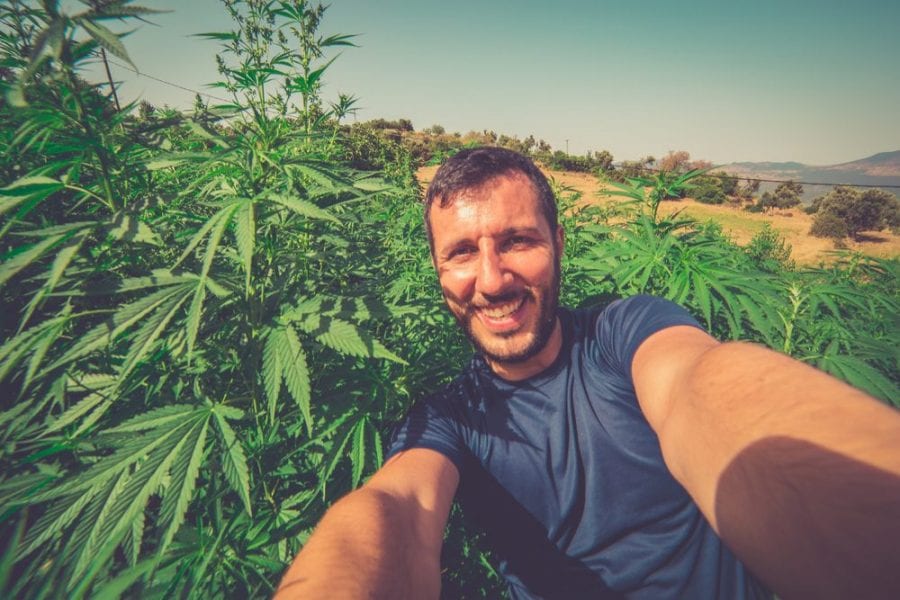 It's the destiny of plants to no longer be prohibited. And the destiny of all people to have freedom of choice.
Cannafest Destiny has started with federally legal cannabis in Canada. It will soon sweep over the entirety of North America, and wash its way through the rest of the world as nations begin to accept that it's outrageous to outlaw a plant. By the looks of it, New Zealand isn't far from being the next country.
Over time, expect to see other plants have their criminality replaced with the understanding that plants are medicine, even the most psychoactive of them.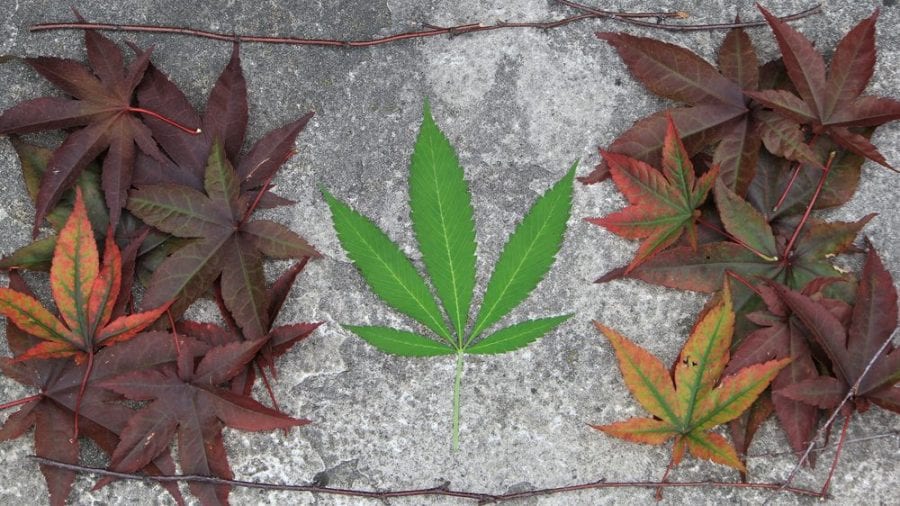 For now, cannabis leads the vanguard of Cannafest Destiny, and is widely available throughout the world on a legal or semi-legal basis. That has many people wondering where to go for a cannabis vacation. Immediately, people's minds jump to Amsterdam, it's just the best place to go, right?
Maybe.
Here are two cool places to check out for a non-Amsterdam cannabis vacation and the pros and cons of each.
Barcelona, Spain
Pros: Barcelona is a city full of beautiful architecture, nice people, and good food. Even if the cannabis you find is horrible it's still a nice place to visit. Except the cannabis is good. Really good. Some of the genetics teams in Spain are making some of the best cultivars of cannabis available. Consuming cannabis here and then wandering the streets is always a pleasure. The same goes to going to the beach or exploring one of the city's large parks. Needless to say, this is a top quality spot for a cannabis vacation.
Cons: The system that Barcelona has established is that of private clubs, not coffee shops like you see in Amsterdam. That means someone has to vouch for you to get into the club. In some clubs, a member will vouch for you with one quick email; others require you to fill out some online form; others are pickier and need a referral from a friend in the club. In any of these scenarios, you'll be paying at least 20 euro just to join. They only sell their cannabis in prerolls, flower, and concentrates like crumble, and not in large quantities.
And you may want to avoid the street bud. Its contents are far from desirable. Get into the clubs if you want to consume top-shelf, safe pot.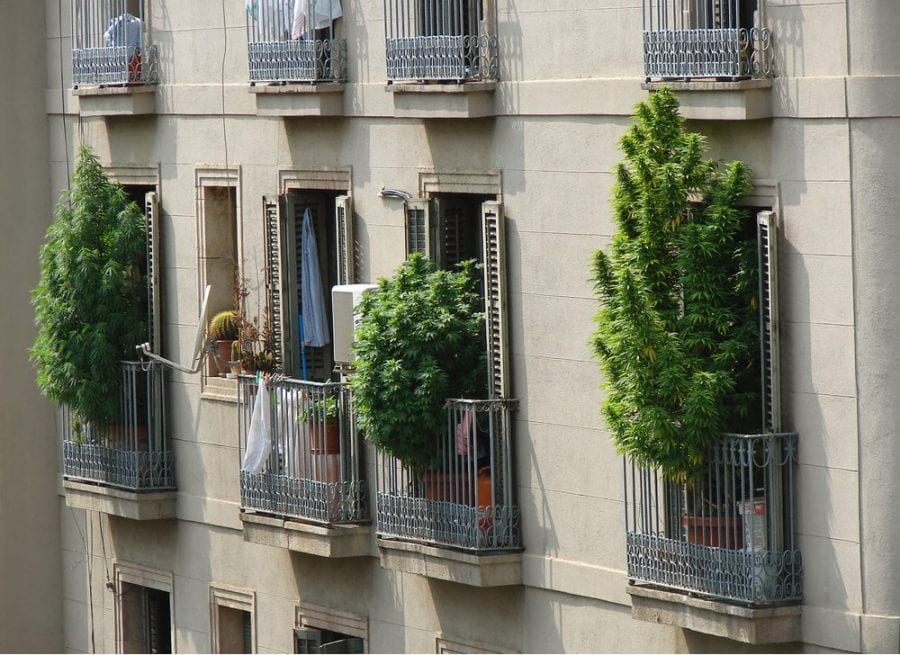 Cambodia
Pros: Cambodians have been using cannabis in their recipes long enough that they can openly sell cannabis-pizza in a country where cannabis is illegal. Does that make sense? Cannabis is technically illegal, but it's so ingrained in the history of the country that you can order a pizza with weed on top and get a significant dose of THC in the process.
Cannabis is grandfathered-in to restaurant menus in Cambodia!
You can also order it in milkshakes and other drinks. And it's all available on the menu of your local pizzeria typically found in the big cities. Just look for any food that has 'happy' in the title, like 'happy pizza' or 'happy apple shake.' If you want a palmful of flavor to take home, what do you think the chances are they have some for sale if you discreetly ask your waiter? I don't recommend doing anything illegal, but chances are pretty good they've got some extra for $10-20. Wink.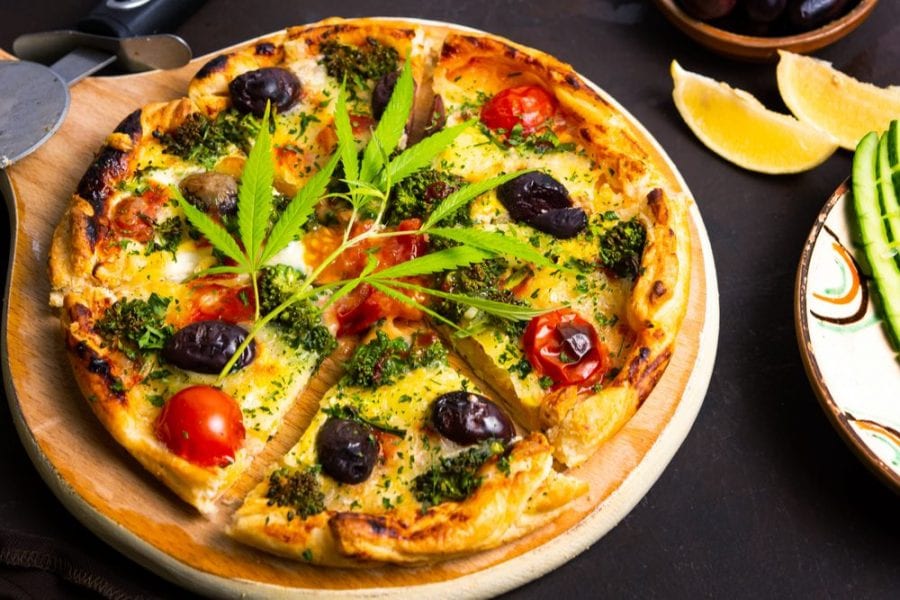 Cons: Cannabis is technically illegal to smoke in Cambodia. There are some places like Otres and Sihanoukville where you can openly smell it on the beach and the street, but it's never locals smoking it. It's allowed in the restaurants because Cambodians have always traditionally used cannabis as an herb in their food. Legally, they can have it on their person. Foreigners exist in a gray legal area on this one. It's not technically illegal to have, but if a cop catches you smoking it, you might be expected to pay some 'administrative fees'.
Barcelona is for the clean and ready-to-go cannabis vacation. Otres, Cambodia is for the adventurer, the thrill-seeker, and the person in need of extra space with no shoes on while listening to waves. Both are great experiences for someone looking for a unique cannabis vacation. It just depends if you want to eat it or smoke it!