CBD Fights Addiction By Reducing Drug-Seeking Behavior, Anxiety, and Then Preventing Relapse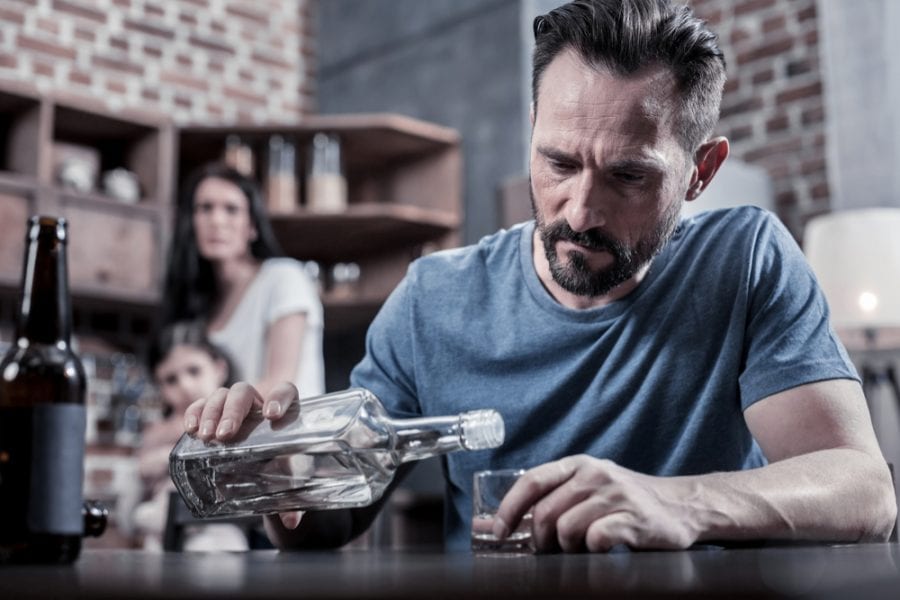 Study shows that animals with alcohol and cocaine addiction, when treated with CBD, had reduced impulsivity, less anxiety, and an absence of drug-seeking behaviors. Even more, the rats held onto this benefit five months later and were less likely to relapse.
Cannabis, a plant with a long resume of beneficial medicinal purpose, was not always readily accepted by the medical establishment. Cannabidiol (CBD) has seemed to ease the way, rising in popularity among patients and doctors alike because it is non-psychoactive, and is widely considered safe to use even in high doses. Nowadays, there is a large body of research exploring it for use in addiction recovery.
A new study out of the Scripps Research Institute in La Jolla, California, suggests there may be a place for the non-psychoactive CBD compound in addiction therapy. The study, published in Neuropsychopharmacology, was conducted on lab rats, but the results are nevertheless highly exciting. The researchers concluded, "there might be value in using a non-psychoactive and non-addictive ingredient of the cannabis sativa plant to reduce the risk of relapse among recovering drug and alcohol addicts."
Three Benefits of CBD for Addiction
The authors of the study used rats with "alcohol or cocaine self-administration histories," which essentially means, rats with an addiction. The researchers applied transdermal preparations of CBD gel once a day and put the animals through a series of tests to measure behaviors associated with drug relapse: drug seeking, anxiety, and impulsivity.
Here are the three major takeaways we can pull from their research:
No Measurable Behavioural Side Effects
Despite a relatively short treatment program lasting only seven days, the CBD did not trigger any adverse side effects. According to the study, the CBD reduced drug-seeking behaviors (associated with stress and drug cues), with no sedative effects, no rising tolerance levels and seemingly no interference with 'normal motivated behavior.'
This is significant, considering the adverse side effects associated with many pharmaceuticals used in addictions therapy. Methadone, a common replacement therapy for the treatment heroin and opioid dependence comes with a slew of side effects including: risk for abuse, drowsiness, and changes in mood (anxiety, depression, paranoia, etc.). A safe alternative, with low risk of side effects, would be very attractive for people seeking treatment.
Reduced Experimental Anxiety
When treated with CBD, researchers found that the rats with the experimental model of alcohol addiction had reduced impulsivity. Impulsive behavior is a common characteristic among those with a dependence on alcohol. Anxiety as a root cause, or an associated symptom, is also highly common for people with substance addiction.
Through a series of anxiety and stress tests, frequently used in animal studies, the researchers uncovered that CBD reduced the animals stress response and had measurable effects over their anxiety levels.
Long Term Duration of Effect
When researchers tested the plasma levels of CBD in the rats three days after the initial dose, they found that the cannabinoid had disappeared entirely from their system. Surprisingly, the same animals treated with CBD still carried the beneficial effects for months afterward. Five months later, when the researchers put these same animals through stress and exposed them to drug cues, they were at lower risk of relapse when compared to a control group.
These preliminary results lay the groundwork for the introduction of CBD into substance abuse programs. It's of considerable interest considering the long-term effects, without the need for increasingly higher doses on the compound. With only a short-term prescription, perhaps CBD can help those with a drug addiction beat the habit when used in combination with other therapies.
CBD Has Success For Many Addictive Substances
This 2018 study builds on a substantial body of research exploring the potential of CBD (and other cannabinoids) in the treatment of addiction. The medicinal usefulness of CBD has been explored for other substances:
Nicotine (Cigarettes)
A study, from the University College London, was published in the "Addictive Behaviors" journal. Researchers used human participants that were given an inhaler with CBD or placebo. Those with the CBD inhaler reduced their cigarette consumption by 40 percent compared to those who had a placebo inhaler.
Opioids
Preliminary study has shown CBD interferes with the reward circuits in the brain for opioid addiction, and may have a limited capability to minimize the powerful withdrawals. Cannabidiol seems more powerful when combined with THC (the psychoactive compound in cannabis) during the withdrawal phase. In a way that CBD reduced the chance of relapse in alcohol and cocaine-addicted rats, it also seems to help for opioid relapse by reducing "cue-induced, drug-seeking behaviors."
Its early days yet, but CBD is showing promise for treating addiction, helping recovery, and preventing relapse. Unlike many other areas of cannabis research, there are actually small human trials of CBD for addictions. It's these results which are the most promising.
When researchers adapt the information from this new study exploring CBD for alcohol and cocaine addiction into a clinical format, there will be many people paying close attention to the results.