CBD Stopped Anxiety Chewing That Had My Dog with Painful, Bleeding Sores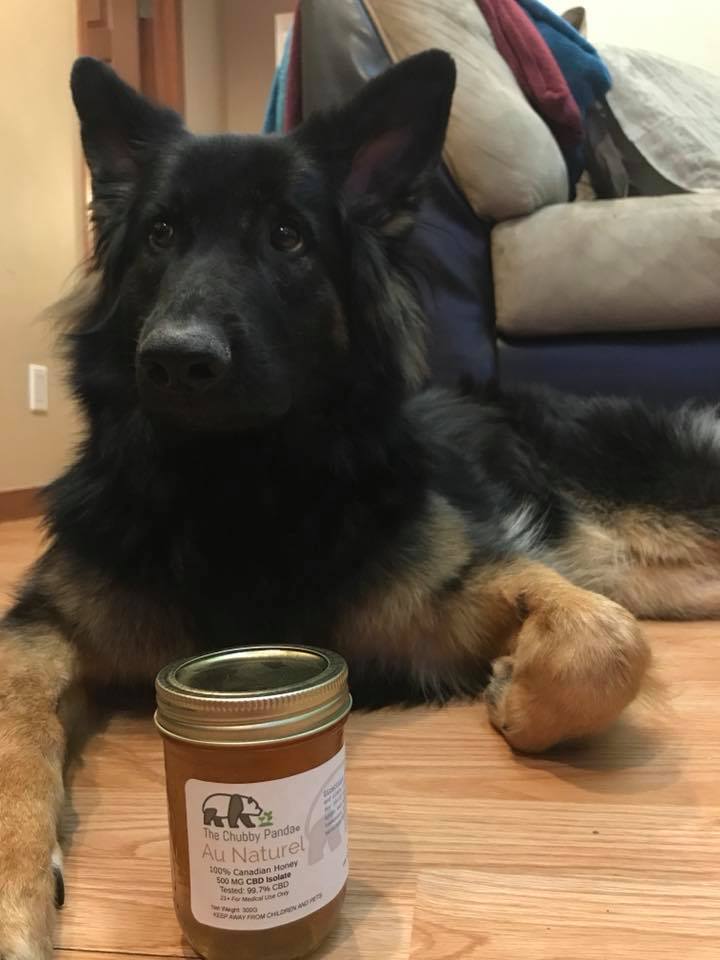 This is my pup, Ghost. She suffers from anxiety chewing.
Ghost would chew herself raw to the point that my wife and I were desperate to find a solution for her.  We tried pills from the vet, which costed us 100's of dollars, but these didn't work.
One day, I found this article about CBD treating anxiety in pets. I grabbed some CBD honey from a local farmer and it's been working great. About a week in now and no signs of chewing and sores are recovering well!
99.7 % CBD isolate infused honey
Dosage : 1/8 teaspoon per day.