Christian Cannabis: What Would Jesus Do?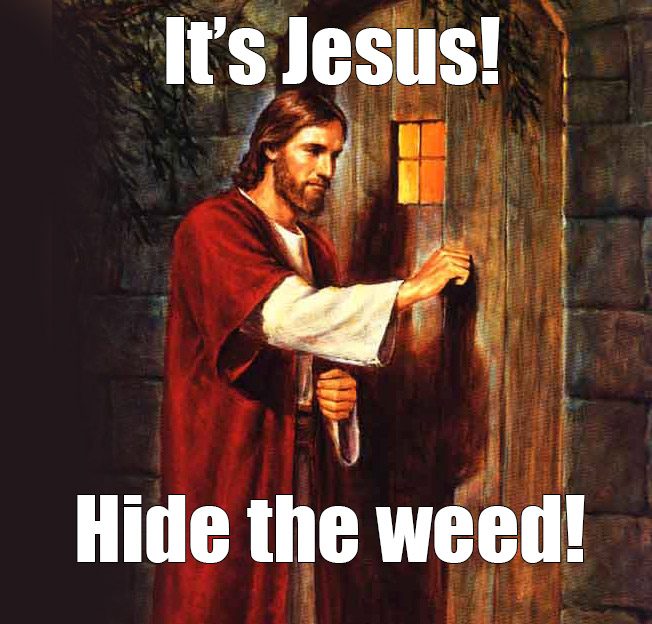 Devout Christians believe smoking cannabis is a sin, but an Evangelical pastor wants to change that.
Evangelical Christians are raised up to believe that consuming cannabis is a sin. Despite huge legal and social changes within the US in the past decade, most ministries have yet to update that view or even open a conversation about cannabis reform among its congregation.
Craig Gross is a pastor in California who heads an online ministry focused on pornography addiction called XXXchurch. Gross is looking to start a conversation about cannabis in the Church. He created a website called ChristianCannabis.com. The site focuses on changing the Christian perspective on cannabis and will soon sell Christian-themed cannabis vape products.
The website's launch was announced at this year's Coachella when ChristianCannabis.com was written across the sky in smoke over the crowds. The massive annual music festival in California is known for its impressive headliners, star-studded crowds, extreme fashion, and plenty of cannabis use. It is the perfect target audience to receive Gross's message that Christianity and cannabis are not mutually exclusive.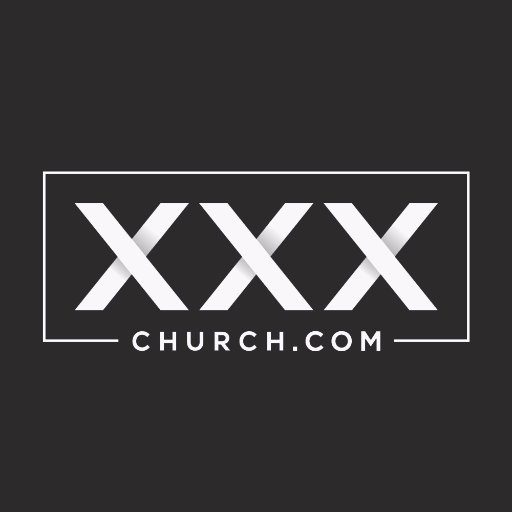 How One Pastor Went from Abstinence to Being a Christian Cannabis Advocate
For years, Craig Gross suffered from severe migraines. His affliction kept him in and out of the hospital, racking up huge medical bills along the way. But as a devout Christian, he'd never considered taking cannabis.
He told Fox News,"I've smoked maybe 10 cigarettes in my life, been drunk once, and never gone anywhere near 'the devil's lettuce' – thanks, in large part, to that very connotation, and the taboo that has long surrounded this controversial plant. Christian consensus, it seems, has been to demonize cannabis outright, as though the flower were inherently sinful, in and of itself."
Gross first started to open his mind about the medical possibilities of cannabis after seeing Dr. Sanjay Gupta's documentary Weed. The now-famous 2013 documentary saw the chief CNN medical correspondent publicly reverse his stance on cannabis after watching it save a little girl with Dravet Syndrome. The documentary also explores various success stories of patients who have tackled difficult conditions with cannabis.
THC Brought Gross Closer to God
Upon seeing the influential documentary, Gross began to question whether cannabis could help with his medical concerns. He was fortunate enough to reside in California, which has had a medical cannabis program since 1996.  Gross applied for a medical cannabis card and was approved.
The pastor's salvation came in the form of THC-infused mints, which he found to provide an ideal dosage. But the mints were not only successful in helping Gross relieve his migraines; the pastor found that cannabis brought him closer to God. "My head stopped spinning and I heard His voice," he told Fox. "I got clarity. Direction. I got out of my head, and I let God into my heart in a lasting, visceral way."
After his spiritual experience with cannabis, Gross felt that God had instructed him to share his story. He founded ChristianCannabis.com to connect with other Christians who are struggling to come to terms with cannabis reform.
Outdated Information Backs Christian Opposition
We'll never know if Jesus would have supported cannabis use, or did in his own time. Some Christians have interpreted biblical warnings against intoxication as applying to cannabis, and take this as cause for opposition. The Bible also stresses that Christians are required to obey the law. This means that, for many Christians, it's sinful to use cannabis in places where it's illegal.
Many Christian writers, pastors, and other objectors to cannabis still base their arguments on outdated information. As recently as 2015, the Christian Research Institute published a report on cannabis that claimed that cannabis "seems to have an exclusively intoxicating function". It went on to say that, while moderate doses of alcohol can be healthy, the same is not true for cannabis.
This stance is at odds with the most up to date evidence, which shows that cannabis is both safer than alcohol, and has numerous uses besides getting high.
Tolerance is Based on Denomination
Other Christians take a more permissive attitude towards the consumption of cannabis, stressing harm reduction, regulation, and forgiveness. Tolerance of cannabis among Christians varies greatly between denominations and even individual congregations.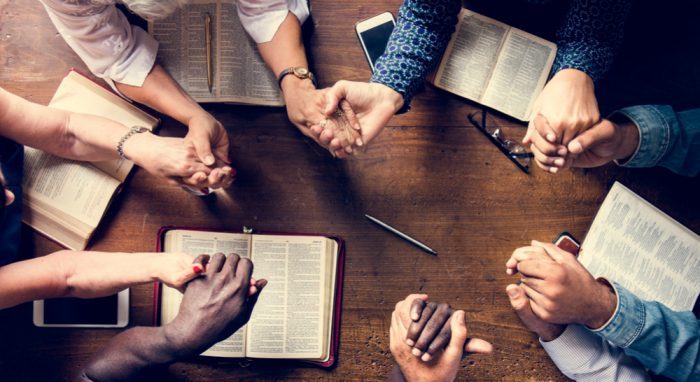 It's for exactly this reason that Gross believes the time has come to have a larger conversation on the topic.
"I know my position is controversial to some and that not everyone will agree, but I think Christians have more freedom in this arena than we've traditionally allowed for," said the Pastor, speaking to the RNS Press Service. "God works in mysterious ways, and He has certainly worked a mystery in me by taking me on this journey of de-stigmatizing a substance that has brought so much relief to me, as it does for many others."
Gross's position may be controversial among Christians for the time being. But Christians can no longer ignore the changing public relationship with cannabis. Gross began a cannabis conversation among Christians that won't be silenced anytime soon.