Cannabis Instead of Bute For 'Tying Up' In Horses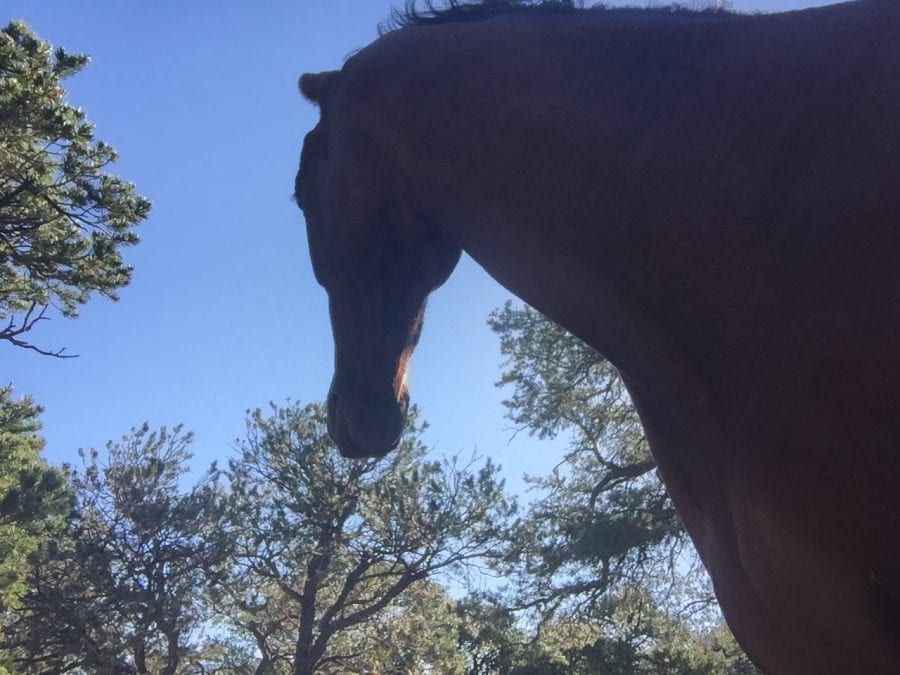 I have an 18 y/o retired Polo horse that suffers from a syndrome known as "Tying Up". This happens after a horse with this specific genetic marker and disease has an exercise burst outside of their normal work.
For example, if I turn out my horse out into an unfamiliar pasture, he starts running around like crazy… and then it starts. The symptoms are profuse sweating, walking with a limp, blowing and shaking.
"Tying up" in horses is similar to magnesium shortage in humans. If left untreated, it can lead to kidney shutdown, metabolic breakdown and death.
Traditional Medicinal Response?
2 mg of bute.
Bute is a NSAID for horses, similar to Motrin or Tylenol. It can cause liver damage and increases colic. The tube for a one-month supply is $42USD.
My response to his 'Tying Up' now?
Full tablespoon of my cannabis oil directly over his back, massage while hot walking. And I'll smear a 1/2 tsp onto his gums.
NOTE: too much cannabis oil will knock down a horse into a snoring 900 lb stoner… so be conservative.
Now, veterinarians and the horse world will scream from the rafters not to walk your horse while its tying up. I disagree. The movement and application of the oil speeds up the muscle relaxation and allows the body to cool down, not in a panic. Do you want to stand in one place while your body is squeezing you?! No!
In under five minutes he's returning to normal.
My experience is personal, and has come with lots of self testing and being willing to let go of the "vet knows best" long enough to trust my instincts.
With cannabis oil on hand, and adding selenium and vitamin E into my big guy's daily diet, we haven't had a TU since this summer!
Do what is  best for your barn, but this is what worked for me.