Gene Mutations That Increase Addiction Probability Apply to Cannabis Abuse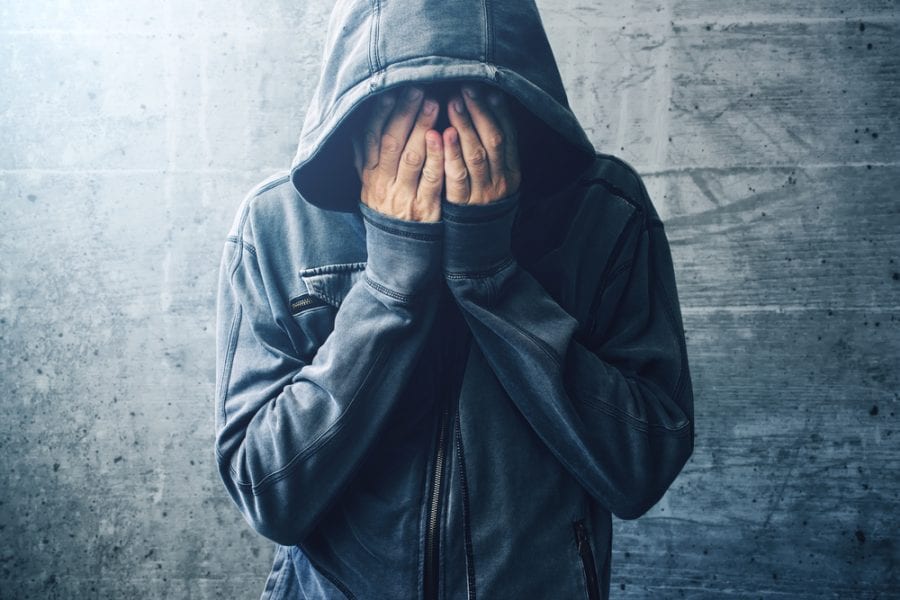 Any substance or activity can slip from enjoyable into addiction, but if you have these gene mutations, it's more likely that you will slip.
Cannabis is one of the most commonly used psychoactive substances in developed countries. This is partly due to medicinal properties that alleviate  symptoms of depression, PTSD, chronic pain, among other conditions; but also a result of recreational use. Individuals with certain gene mutations are vulnerable to an abuse problem with cannabis.
Unfortunately,  it is estimated that about 10% of individuals using cannabis meet the criteria for lifetime dependence. Like other addictions, cannabis use disorder can come with mental health struggles.  This may not be surprising when we take into consideration the situation with substances of abuse. Opioids, for example are a common painkiller that patients use instead of cannabis. It plays a critical role in helping patients function in their daily life, but certain individuals will end up addicted as they develop opioid use disorder.
Is Addiction in the Genes?
You've heard it before, I'm sure. Addiction runs in families; there's a genetic component to substance abuse.  And if you are addicted to one thing, say cigarettes, does this make you susceptible to other forms substance abuse?
Molecular genetics is the discipline that deals with answering such questions. They perform genome-wide association studies (GWASs) in an effort to reveal genetic patterns and signatures for various disorders. So far seven GWASs were conducted and only two identified specific genes that were mutated for individuals that had cannabis use disorder. The disorder is defined by several criteria: loss of control of use, inability to fulfil social roles, continued use even when negative health (physical, emotional, psychological) outcomes arise.
Gene Mutations for People with Addiction
The first study identified three separate regions of the genome for cannabis dependence in European-Americans and African-Americans. Normally, human genes are encoded by combinations of four possible letters that constitute the DNA alphabet, which are called nucleotides (A, T,C, G).
This study found variations in individuals who developed cannabis dependence, called single nucleotide polymorphisms, or SNPs, located on chromosomes 3, 8 and 10. These gene mutations can have negative consequence.
The authors sought to answer the question of whether these SNPs were associated with any mental disorders, inclusding the potential for shared genetic risk for a mental health disorder and addiction. They only found that schizophrenia is associated with variability in the same gene on chromosome 8 as found for cannabis dependence, albeit different SNPs are present in schizophrenia. Therefore, it is inconclusive whether there is any genetic predisposition for developing schizophrenia from cannabis dependence.
What the Studies Say About Genes and Cannabis Dependence
The most recent GWAS, published earlier this year, found another region of genetic variability within chromosome-10 that relates to cannabis dependence. Researchers looked at over 2000 people who met the criteria for cannabis dependence and compared them with over 6000 people who did not. The control group also used cannabis throughout their lives.
Multiple SNPs have been identified within this genomic region, and seven of the SNPs occurred in the genes that are expressed in brain tissue. Additionally, these SNPs are predicted to alter assembly of proteins that the cell uses to read the genetic code, called transcription factors, several of which show brain-related expression.
As a result, expression of other genes in the brain may become altered, which further increases the complexity of the events caused by these SNPs. Interestingly, the identified genetic variability associated with cannabis dependence was found to be also associated with nicotine dependence, but not alcohol dependence.
Ultimately, the value of this study is that the SNPs identified are located in genes expressed in brain regions that play a major role in the development of addictive behaviors, particularly in executive control and attention bias. Further identification of genetic risk factors associated with cannabis dependence will help decipher the genetic etiology of cannabis use disorders which will help identify individuals at greater risk of developing it.
This crucial step will enable personalization of pharmacotherapy among the affected individuals.