The Renew delivers on the promise of Henry Ford's hemp car, except faster and sleeker.
Henry Ford originally designed the hemp car to be powered by hemp fuel back in 1941. Popular  Mechanics reported that the car would roll out for mass purchase in 1943. That never happened, mostly due to insanely low prices for fossil fuel-based gasoline. And, sadly, there was also no market for a hemp car.
Bruce Dietzen, former Dell executive, has now designed the hemp car 2.0, with some major upgrades.  Love for the planet and a passion for speed were the two key inspirations for the Renew 2017.
Jay Leno Gets To Debut The Renew
The famous talk show host debuted the Renew on his show, Jay Leno's Garage.  Even though this is not  the first car built to be based on hemp materials, it is the fastest with many upgrades from its predecessor.  Dietzen innovated to create a carbon-neutral, stronger than steel, automobile that is made from 100 pounds of hemp covered in hard resin.
After the ride, Jay Leno decided to purchase one for himself. Leno joked that Dietzen most have been high when he invested $200,000 into building the prototype. Dietzen quipped that he never smokes pot, only makes cars with it.
Cannabis is a Viable Option For Cars
The tightly woven cannabis fibers reinforce the body of the car to 10 times stronger than steel. It also makes it lighter than fiber glass and practically dent resistant. Dietzen proved this by banging on the hood several times. Leno jumped in and delivered a hit to the hemp car, but still no dent appeared on the Renew.
The manufacturing process keeps the car "carbon neutral," meaning that no extra harmful gasses are released into the atmosphere. Leno clarified that in the manufacture of a typical car, roughly 10 tons of carbon dioxide are released into the atmosphere. This happens even before the car ever hits the road. Leno said an additional 6 tons would be released throughout the year from regular use.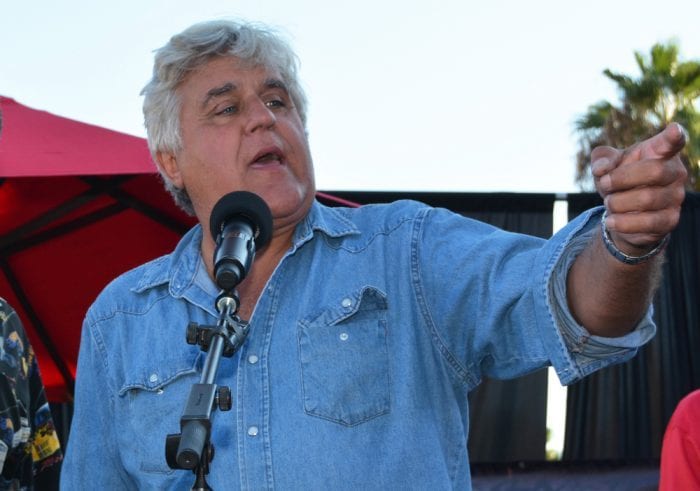 This bonus is that as hemp grows, it removes harmful pollutants from the air. It has a short growing season, taking about 100 days to reach maturity. And the waste is fully biodegradable.
The great majority of Dietzen's vehicle design is made from hemp. This includes the body, upholstery, and dash. We can reap enormous carbon rewards from driving hemp cars.
It's Expensive Though
In many ways, the Renew is a practical and eco-conscious way to own a car, but the Renew's cannabis structure has its downsides. The main reason is that it does not attract the respect it deserves.
"It is kind of a double-edged sword," says Leno.
While the cannabis connection spikes a lot of interest, car enthusiasts don't take it seriously.  Another consideration is the cost. According to the Miami Herald, Dietzen reported the cost for a hemp car as ranging from  $40,000 to as much as $197,000. It all depends on the horsepower requested.
Renew is offering a number of powertrain options. The Canna 225 renders 225 horsepower and weighs 2,500 pounds. The Canna 525 has a 525-hp LS crate engine from GM. It weighs 2,800 pounds. If you want to be super green, you can look at the Canna EV. It uses an electric powertrain. It can easily be configured from a conservative 80HP commuter to a speeding dragster. A plus is that the Renew can be customized to use biofuels.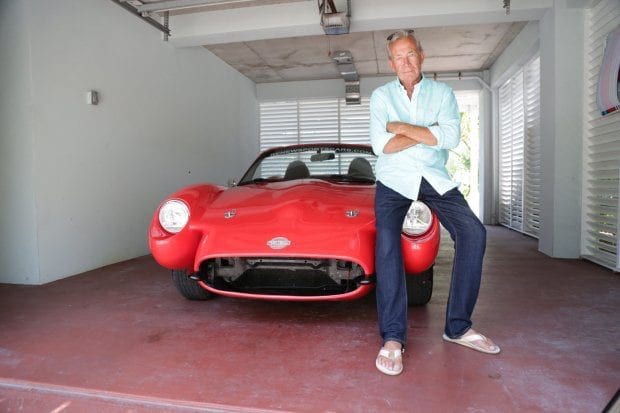 It might not be the cheapest way to construct a car, but it most definitely is energy efficient with a low carbon footprint. Dietzen said he knew it would be a costly venture because he had to use unique production methods and exotic materials.
"No one said investing in the future is going to be cheap," he said. Maybe $40,000 is not too far out of reach to invest in our future?