How To Make Cannabis Summer Rolls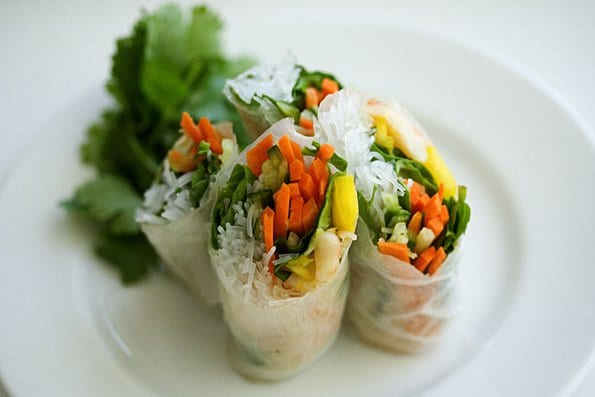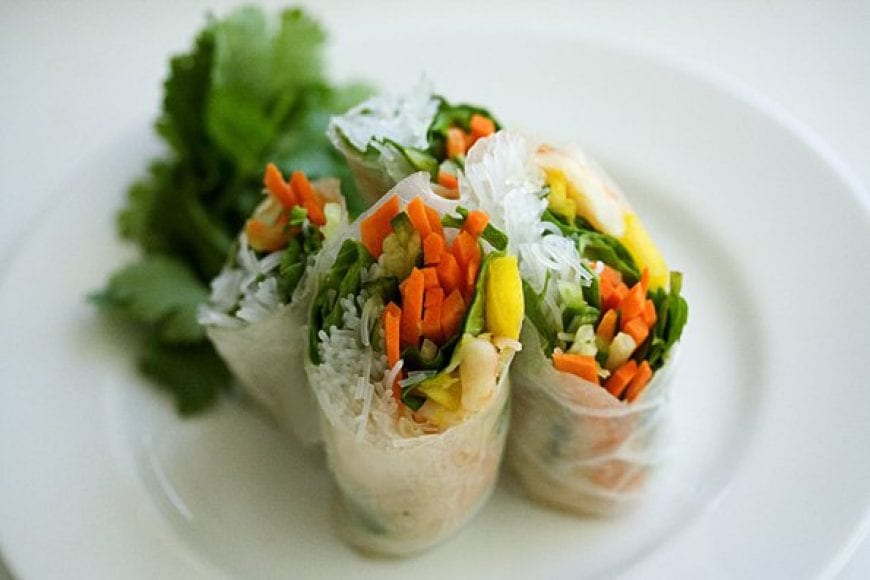 For peanut sauce we need:
a cup of natural peanut butter
3 tablespoons grated ginger
2 tablespoons Sriracha sauce and 2 tablespoons soy sauce
1 tablespoon lime juice
1 tablespoon honey
1 tablespoon vinegar
1 gram high-quality cannabis extract that will melt when heated to 252ºF)
9 tablespoons hot water
And for the spring-rolls we need:
8 rice roll papers and hot water to soak the papers
1 beet, grated
yellow, red and orange bell pepper, thinly sliced
half of pineapple, cut into strips
1 large bunch mint leaves
1 large bunch cilantro, cut from stems
1 bunch of chopped green onions
8 ounces cooked rice, nuts or firm tofu (for added protein)
Cut the vegetables into thin slices. Take the heat-resistant mixing container and cover with a transparent cover. The bottom of the container should be placed in the cooking oil preheated to 252ºF. So you can maintain the desired temperature (water instead of oil will not work because its boiling point is much less). Place a gram of cannabis extract in a preheated cup for 27 minutes or until the liquid stops to bubble. Remove the container from the oil bath.
Add all the ingredients for the sauce, except water, in the same container. Slowly add hot water stirring thoroughly until the liquid becomes transparent. Take rice paper and put it in a container filled with warm water for 15 seconds to soften it.
Add the bell peppers, beets, pineapple, cilantro, mint and other desired fillings into the center of the rice paper. Roll the rice paper with the ingredients. After twisting all the rolls, serve your dish along with the resulting sauce. That's, your cannabis spring-rolls done!