Insys Therapeutics Exec Raps About Getting Doctors To Prescribe High Doses of Fentanyl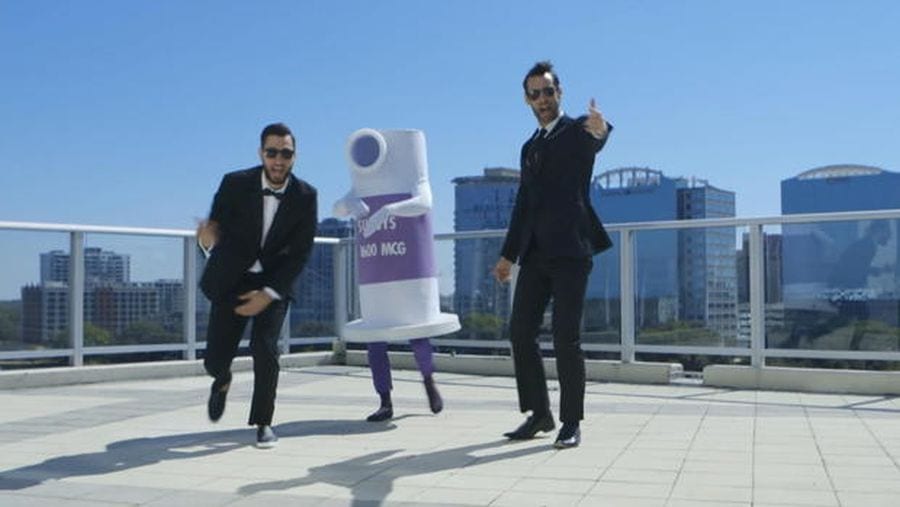 It is a bizarre video that opened the 2015 National Sales Meeting for Insys Therapeutics. Now it's being used as evidence in court.
Big Pharma is under scrutiny over their role in the opioid epidemic. Insys Therapeutics made headlines more than once in the past year for ongoing lawsuits.  The billion dollar company is feeling the heat of the spotlight again, but this time for a strange employee guffaw that reveals a little too much about Big Pharma intentions.
There is a video circulating that shows an Insys Therapeutics exec bragging about getting doctors to prescribe higher doses of their opioid Subsys (Fentanyl). It is the medication that is the focus of these recent law suits. According to the CDC, the sharpest increase in overdose related deaths belong to Fentanyl products. These numbers are staggering at 28,400 from 1999 to 2017. Rapid intake Fentanyl medications, like Subsys, exacerbate the problem.
Prosecutors presented the video as evidence against John Kapoor, founder of Insys. Kapoor is currently facing federal racketeering charges.
The Video's Braggadocio
In the video, Insys salesmen flaunt the cash gained from pushing doctors to titrate the potent Subsys opioid, rapping. "Love titration it's not a problem." Titration is the process by which doctors increase a patient's dosage of a drug.
The video features Alec Burlakoff, Insys' VP of marketing, dressed in attire resembling the 1,600mg Subsys spray. It's a jubilant video in which reps rap and dance to "Great by Choice", and it acted as the curtain raiser for Insys Therapeutics' 2015 national sales meeting. Kapoor was, naturally, in attendance.
It is darkly ironic that the video features Eminem's song "Rap God". The rapper's struggles with prescription pain killers are well known.
Ongoing Lawsuits and a Corporate Take-Down
John Kapoor and four other Insys Therapeutics executives allegedly bribed physicians to prescribe higher and higher doses of Subsys. Their court cases have been the talk of cannabis communities, as they advocate for the switch from opioids to cannabis as a physicians' painkiller of choice.
Burlakoff, along with Insys Therapeutics' former chief executive, Michael Babich, have pleaded guilty to the charges and have agreed to cooperate with federal prosecutors. This puts Kapoor at a disadvantage because he's the 'big dog', and Babich and Burlakoff will likely help to bring him down to save their own necks.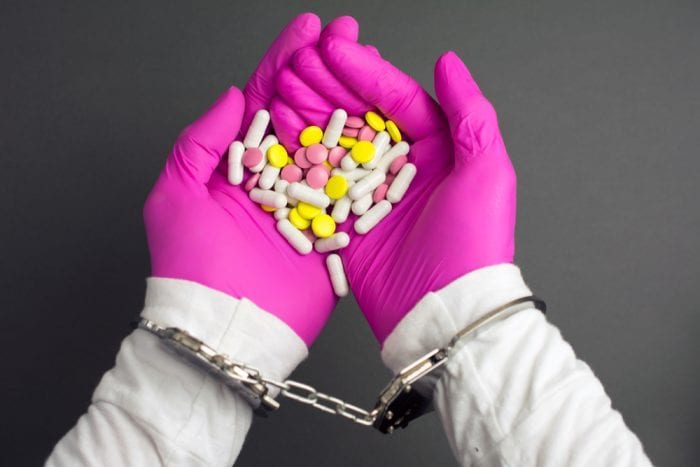 Insys ran a nationwide campaign to convince doctors to prescribe high doses of Subsys. The doctors in return got substantial kickbacks from the firm. Five doctors have since pleaded guilty to these charges and they have been given prison time.
Babich, a highly paid executive, insists that it was close to impossible to defy orders from Kapoor. Once questioned about the sales practices at the company, Kapoor ordered the executive to "shut the F*** up!"
In response, Kapoor's defense is making the case that the people to whom Kapoor entrusted his company have committed serious betrayal.
In the latest turn of events, a federal judge has questioned the legitimacy of the racketeering charges against Kapoor. Defense lawyers are pushing to have the charges thrown out, citing a lack of validity. Beth Wilkinson, the defense lawyer argued that, "They (the prosecutors) don't have the evidence to show this nationwide conspiracy. Allowing the case to go forward would subject the defense to 'unbelievable prejudice'.''
A Serious Epidemic, Killing More Everyday
Opioids bind to receptors in the brain to numb pain and in doing so, also cause euphoria. Over time, the user gains tolerance and needs higher doses to achieve the same level of pain relief. Some patients can even develop 'pain sensitivity' because of the effects of opioids, making them even more sensitive to painful stimuli. This leads to addiction problems.
Opioids can also depress the respiratory system, which has deadly consequences. Patients dealing with severe pain, in the case of cancer for instance, often need strong pain medication. The risk of extremely high-dose prescriptions needs to be balanced against patient need.
On 18 March 2016, the CDC published a guideline for prescribing opioids for the management of chronic pain. Later in 2018, President Donald Trump's administration formulated an initiative to stop opioid abuse (though it left many with a bad taste in their mouth). The initiative focused on four key areas: law enforcement, education, and awareness creation, and financial assistance for addicts. But even with all these efforts, not much progress has been achieved, causing the opioid crisis to be declared a nationwide epidemic. Estimates from the CDC indicate that the economic burden created by opioid misuse, in the US, is $78.5 billion a year. This includes healthcare costs, criminal justice costs, addiction treatment, and loss of labor.
Switching Pills for Plants
Communities have used cannabis for the treatment of major and minor ailments for thousands of years, but modern science has been slow in catching up. Now that more countries are decriminalizing cannabis, researchers are delving into its therapeutic benefits. Over the last decade, a lot has been discovered about the herb, such as its potent analgesic properties that can be used in treating chronic pain. A number of patients have reported significant improvements in pain control after using cannabis.
Recently, it has also been established that cannabis is instrumental in the treatment of addiction. Cannabis is able to modulate the addictive effects of alcohol and also help in the treatment of opioid dependence and withdrawal.
However, there are still many patients the world over who are not allowed access to this effective and safe medicine. A bipartisan bill was recently submitted to the House (USA) to push for federal legalization. This is the most hopeful step in recent times. In the meantime, lawsuits against pharmaceutical companies that continued to push opioids despite knowing their product was highly addictive, will continue. It is at least a wake up call that physicians must note and consider cannabis as a 'first try' medicine for pain.