Researchers have identified an effective cannabis dose for improving the quality of life of patients suffering from Crohn's inflammation and ulcerative colitis.
Inflammatory bowel disease (IBD) is a term used to broadly characterize disorders that cause chronic inflammation of the digestive tract and includes Crohn's disease and ulcerative colitis. The symptoms between these two conditions are very similar. Patients with Crohn's disease or ulcerative colitis may experience severe diarrhea, abdominal pain, cramping, fatigue, and weight loss. However, there are some essential differences.
Crohn's Disease or Ulcerative Colitis?
Ulcerative colitis inflammation is limited to the inner-most layer of the colon and affects the entire colon from beginning to end. In contrast, Crohn's inflammation can occur anywhere throughout the digestive tract, with affected regions of the intestines interspersed between healthy gastrointestinal tissue. Furthermore, Crohn's inflammation can spread deeper into surrounding muscles and other tissues, potentially causing more severe pain and discomfort. IBD treatments range from substantial nutritional changes to various prescription drugs and even surgery. However, surgeries often only temporarily solve the problem. Some patients may seek alternative and more natural treatment options.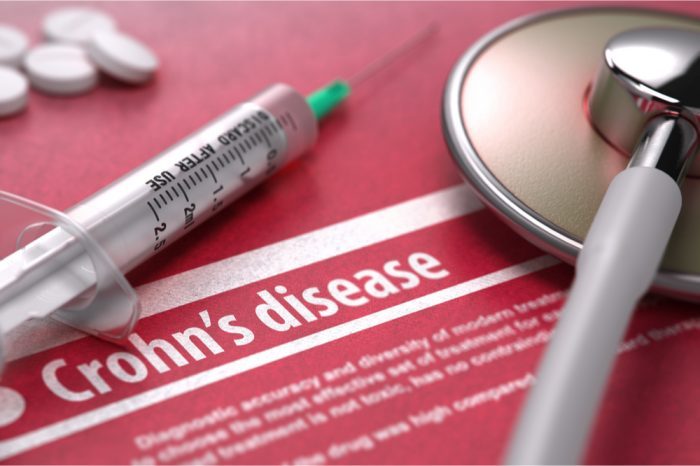 Treating IBD With Cannabis
The endocannabinoid system is present in the digestive tract and plays a significant role in the maintenance of gut homeostasis. Exogenous cannabinoids, like THC and CBD, can bind to CB1 and CB2 receptors and result in pain-relieving and anti-inflammatory effects in patients with IBD. Both anecdotal and clinical reports have discussed the efficacy of cannabis for treating IBD. One observational study found significant improvements in seventy percent of patients following cannabis treatment, and another study found significant clinical, steroid-free improvements in IBD patients who consumed THC-rich cannabis over eight weeks.
Even with limited access to dosage information from existing research, patients have successfully treated gastrointestinal disorders, such as irritable bowel syndrome, with cannabis. Like many disorders treated with cannabis, it has been a process of trial and error to find the dosage and cannabinoid content (THC to CBD ratio) that works best for each individual. Thanks to a recently published study in the European Journal of Gastroenterology & Hepatology, patients and physicians may finally have the dosage guidance they have been missing.
Latest Research on Cannabis for Treatment of IBD
Researchers in Israel recruited one hundred twenty-seven IBD patients who had successfully applied for a license to consume medical cannabis and tracked their progress from 2011 to 2016. Researchers collected information on several biomarkers, the mode of cannabis consumption, monthly consumption rate, and exact THC and CBD concentrations. The Harvey-Bradshaw Index was used to measure the effect of cannabis consumption on patient outcomes. In this index, a lower score indicates better outcomes.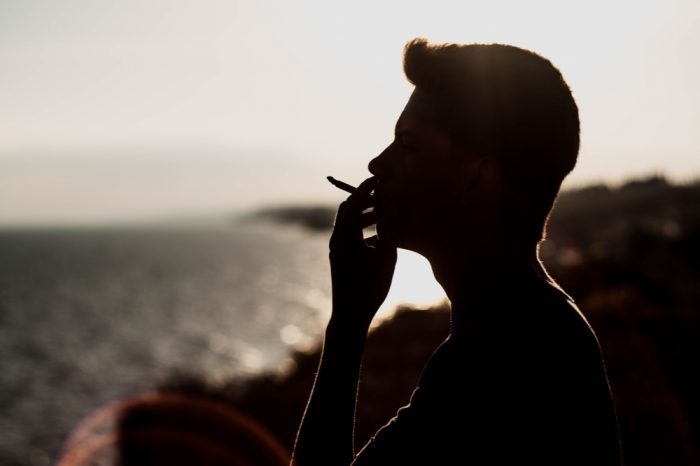 Little Side Effects for Crohn's Inflammation in Patients

After forty-four months of cannabis treatment, patients reported significant improvements across several outcomes. The Harvey-Bradshaw Index decreased from 11.0 to 5.0, daily bowel movements decreased from 7.0 to 3.4, and patients experienced significantly less pain. The patients achieved these improvements with only minor side effects. The most reported side effects were dry mouth and memory decline. Importantly, seventy-eight percent of patients reported no harmful side effects. Of those who reported side effects, they also stated that the benefits of cannabis consumption outweighed the harms.
But what about addiction? The sensitive nature of drug addiction means that the self-reporting of drug abuse may not be accurate. To account for this, the researchers had participating family members provide details on patient functioning. Family members confirmed functional improvements, and therefore the authors concluded that the patients did not show signs of addiction. Most patients remained on a stable dose throughout the study, and their employment status improved. About one-third of patients increased their dose, with eight of those patients doubling their dosage during the study. However, increasing a cannabis dosage to better account for symptoms does not alone indicate addiction.
Researchers Identify Effective Cannabis Dose
The researchers found that the effective dose of cannabis was 30g/month, or 21mg/day of THC, and 170mg/day of CBD. The authors note that when evaluating the impact of cannabis on IBD, an important question is whether the improved patient outcomes are a result of CBD induced reductions in inflammation or the pain-relieving effects of THC. Interestingly, patients seemed to favor higher concentrations of CBD, which has no intoxicating effects. The preference for higher CBD concentrations suggests improvements in inflammation despite a lack of significant changes to inflammatory biomarkers.
Crohn's Inflammation and Ulcerative Colitis Sufferers Return to Work
Unemployment is more common in IBD patients than general population. One study found an unemployment rate of thirty-nine percent for those with Crohn's disease and forty-four percent with ulcerative colitis. Fortunately, the full-time employment rate for IBD patients in this current study increased from fifty-one percent before cannabis treatment to fifty-eight percent one year after cannabis treatment. However, this remains much lower than the general employment rate in Israel. Nonetheless, it appears that consuming cannabis for the treatment of IBD can be beneficial for physical and psychosocial outcomes.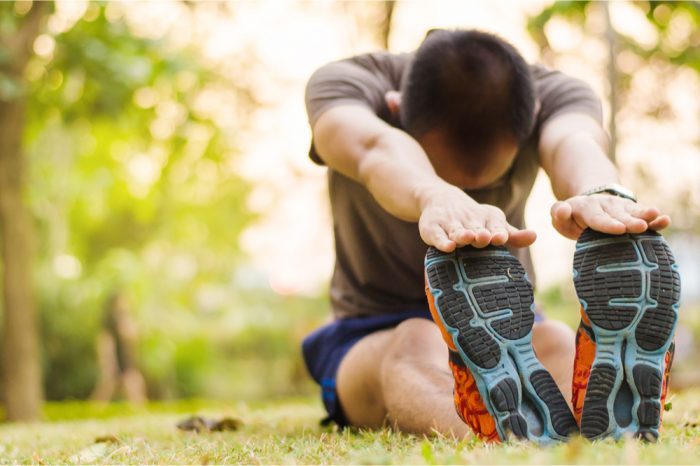 Research and Treatment Moving Forward
The most popular mode of cannabis consumption in the current study was smoking. Based on the known harmful effects of smoking, the authors do not recommend smoking as a mode of cannabis consumption. Furthermore, because different methods of consumption (inhalation vs. ingestion) result in significantly different pharmacokinetics of cannabis, studies utilizing uniform modes of consumption may be needed. The authors note that most of the patients enrolled in their study found 30g/month of cannabis was an effective dose. IBD patients are recommended this dose until more data is collected. Patients and physicians may find this data relevant when assessing a treatment plan moving forward.