NCAA bans athlete due to using cannabis seizure medicine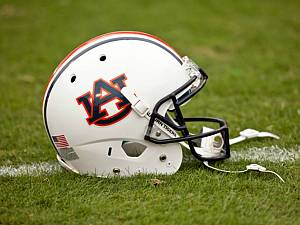 Medical cannabis has been proven to provide relief to patients who had run out of options. As these patients are now afforded new opportunities in life, sadly they face new challenges namely stigmatisation and criminalisation. That is essentially what is happening to high school athlete CJ Harris, a senior at Warner Robins HS, who thought he was on his way to play college football on a scholarship.
CJ Harris started experiencing seizures in his eighth grade and when he was a high school sophomore he was diagnosed with epilepsy. Over time the seizures got worse and he would experience two to three seizures each month. As with a lot of patients, he tried all the pharmaceutical drugs prescribed to him but none really worked for him. After exhausting the pharmaceutical options, the doctors recommended that he try cannabis oil. Since using cannabis oil he has not had a seizure since January 2017, a clear improvement on quality of life. So much so that he excelled in his favourite sport and helped the Warner Robins Demons to a state championship appearance. His contribution to the teams performance was noticed and he got a scholarship to attend his dream college, Auburn University.
"When I read the text that one of the coaches sent me, I just, I broke down. Because this is my dream, and I saw everything lining up perfectly for me." Harris told WGXA
It wasn't long before the Auburn coaches looked at his records and saw that he was using cannabis oil. Like most sports leagues, the NCAA consider cannabis to be a banned substance, athletes should not be found with tetrahydrocannabinol (THC) in their drug tests or they could be penalised. The product CJ Harris uses has a 0.03% THC level. It was for this reason that the coaches decided that they could not let him play while he was still using the cannabis oil.
"You're taking something away from a kid who's worked so hard in his life to get there. And you're just taking it away because he's taking a medication that's helping with his disability." CJ Harris' father Curtis Harris.
The news has disappointed more than just CJ Harris' family. Fans, advocates and lawmakers have asked the NCAA to reconsider it's decision. They argue that the rules are based on archaic knowledge, cannabis is a safe drug and most times safer than pharmaceuticals. Harris' cannabis oil is legal in his home town state of Georgia and his intended college location of Auburn, Alabama.
"We urge the NCAA to review their existing guidelines on THC and explore possible exceptions to allow players under medical treatment, like C.J., the ability to fulfill their dreams of playing college football. We hope the NCAA would reconsider their decision and assess C.J. on his character and talent as a football player." Phil Gattone, president and CEO of the Epilepsy Foundation, a nonprofit advocacy group, said in a statement according to CNN
Understandably the NCAA is in a hard position. Although 29 States have legalized medical cannabis, the federal government still looking considers it to be an illegal substance. By nature, the NCAA operates at the federal level and is bound directly and indirectly by federal regulations.
Interestingly the Food and Drug Administration (FDA) in June will vote to approve an epilepsy cannabis based drug. The drug, Epidiolex, will be the first cannabis drug approved by the Federal government. Epidiolex iis an oral solution that treats severe forms of epilepsy.
Ultimately, CJ is currently faced with two options; continue taking cannabis oil treatment and forego the football scholarship or find a treatment that will be acceptable under NCAA regulations.