New ReLeaf Cannabis App Reveals Significant Symptoms Relief for Anxiety, Depression, and Insomnia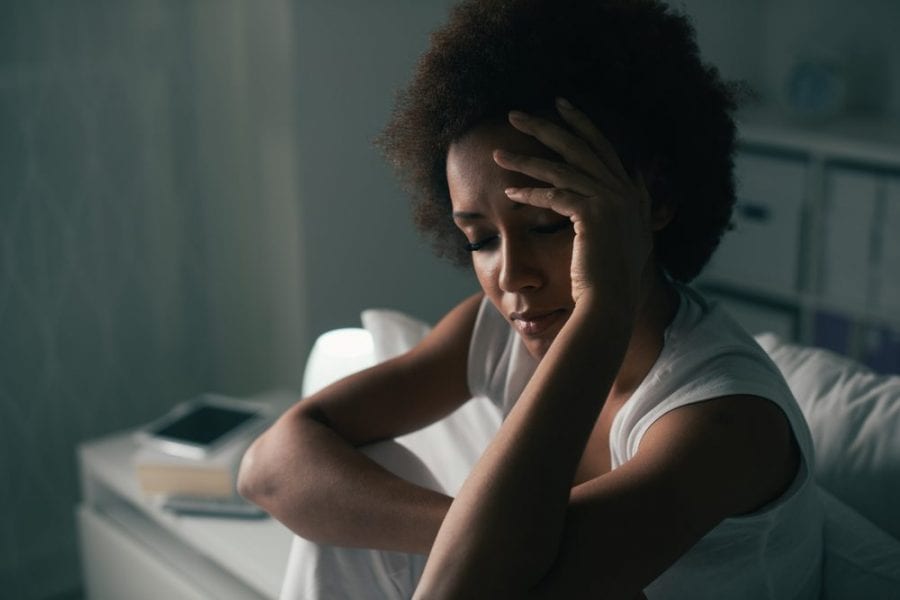 Patients and cannabis consumers use the ReLeaf App to self-report symptoms relief while using different consumption methods. The results are exactly what you've been saying all along: cannabis works.
As many governments continue to make important inroads toward legalization, the federal government, unfortunately, continues to maintain its hard stance. President Obama called for the feds to rethink their stance, adding that cannabis use should be considered as a public health issue rather than a political one. Many cannabis enthusiasts hoped that President Trump would be cannabis's great savior, but we are still waiting to see if this will happen.
Meanwhile, thanks to the federal restrictions on cannabis, getting substantial data on the efficacy of cannabis in the treatment of diseases has been difficult. Fortunately, Canadians have a different version of this story as cannabis is legal throughout the country with no caveats. But all is not lost for America too, as research is giving a glimmer of hope.
The University of New Mexico Department of Psychology has sought to fill this data vacuum by conducting patient-centered research on cannabis efficacy. In two recent studies published in the journals Frontiers in Pharmacology and Medicines respectively, the researchers revealed shocking statistics after carrying out observational studies on cannabis via a self-reporting App.
According to Jacob Miguel Vigil, Associate Professor in UNM Department of Psychology "Observational studies are more appropriate than experimental research designs for measuring how patients choose to consume cannabis and the effects of those choices." It is also more effective to collect data in real life settings than in clinical settings where the patient may feel pressured to respond in a certain way.
The study focused on collecting massive amounts of data from real life cannabis users using different cannabis products and different consumption methods. The study also compared immediate effects and long term effects of cannabis use. The researchers covered practical questions that controlled studies would find hard to tackle. This model of patient directed responses removed from lab settings guarantees genuine results and gives more room to explore subjective and individualized feedback.
The UNM researchers developed the Releaf App that study respondents would use to input the following parameters: their medical condition, the part of the cannabis plant they used, the formulation, the method of consumption, dosage and finally the relief they achieved on a scale of 1-10. The repository on this App happens to be the largest there is of user – entered information on cannabis use in the United States with over 10,000 entries.
In the first study published in Frontiers In Pharmacology, the Releaf app was used to measure the effectiveness, as well as side effects, of medical cannabis as reported by consumers. 2,830 participants completed 13,638 sessions of cannabis and recorded their symptoms changes on an 11 point scale. The most common symptoms reported included pain, anxiety and depressive conditions.
Generally, symptom relief was achieved in 94% of the sessions, whereas reported negative side effects were minimal. Patients treating anxiety and depression reported a greater percentage of  symptom relief compared to those treating pain.
The second study, featured in the July issue of the journal Medicines, was conducted by the same team using the same Releaf App. However, this one focused more on relief achieved from the cannabis flower with insomnia as the case in point. Four hundred and nine participants suffering from insomnia completed 1056 sessions on the App. They recorded self perceived insomnia severity levels after consuming cannabis. Different methods of consumption were accommodated including combustion method, cannabis subtypes and cannabinoid content of the cannabis consumed.
Results revealed that, on a 0-10 point scale, symptom severity reduction was 4.5 points. Also, CBD was more potent in the management of insomnia while flowers from cannabis sativa were associated with more side effects as compared to hybrids or cannabis Indica flowers.
This self administered session revealed that 94% of patients achieve significant relief of symptoms after taking different forms of cannabis. Also, the associated side effects were minimal, especially in comparison to pharma drugs targeting the same conditions such as pain. The users frequently reported positive side effects, such as relaxation and peacefulness.
In the wake of legalization outcries, there is increasing need to have data backed claims on the urgency of this matter. Individual cases, such as the famous Billy Caldwell story, may spark positive debates on the matter but cannot take the role of scientific data in furthering the course. According to Vigil, should the results from the Releaf study be extrapolated to the general population this would be a gigantic move towards wiping out the multibillion dollar medication industry globally. This may come as a much needed move considering the hazardous side effects associated with the chronic use of prescription medications.