Patient Question: Can Tinnitus Be Caused By Autoimmune Disease?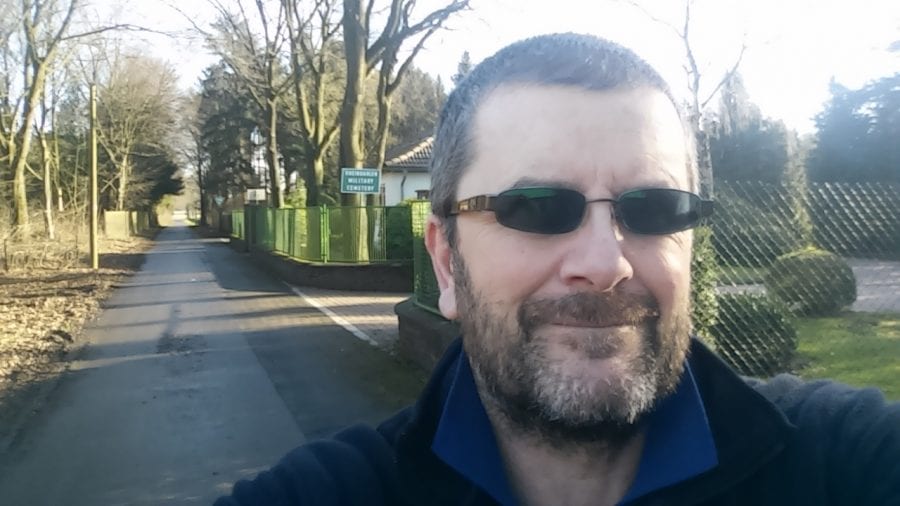 QUESTION: Is there a certain CBD oil that can help with PsA, I started on CBD 10% about a month ago it seems to be helping with the pain but my TINNITUS is as bad as ever with me 24/7.
I was diagnosed with psoriasis in 1982 while still serving in the military, then in 1987 was diagnosed with psoriatic arthritis. I have always had tinnitus in my scalp especially around my ears and even in my ears.
By 1993, I had left the military and was diagnosed by a German Doctor I was negative for the HLA B27 blood test but after examination and seeing my psoriasis swollen fingers and rotten finger nails he diagnosed the PA.
I have had so many problems over the years mainly neck, shoulders, hips, thoracic spine and lower back, I have had a lot of discomfort where the ribs are connected to the breast bone. I have tried to keep myself fit but find it almost impossible now, I am 55 years old and have had this condition since I was 18. My neck and some shoulder movements act like a volume control for my tinnitus, I have stenosis and a herniated disc in my neck.
After years of visiting Doctors and being told my neck, shoulder and back problems were probably contributing to stress, I finally had an appointment with a Professor for spinal surgery here in Germany he actually took the time to study my MRI scans and concluded that all my problems are probably PA related. He told me I should make an appointment with a good Rheumatologist. My house Doctor sent me to an older rheumatologist who didn't study the disks but agreed with the PA diagnosis, yet refused to acknowledge any link between the PA and my back problems, so gave the diagnosis as unexplained chronic back pain.
This is now my second-year suffering from sacroiliac joint pain, I have had so much pain in my buttocks and outside hip area at the top of my legs my orthopaedic Doctor diagnosed it as sciatic nerve pain. But, the pain I am feeling is also in my groin area it seems to be the whole hip area and I am crippled with this pain when it strikes. When the pain subsides, I am dogged with stiffness, which is extreme in the mornings. I am in much discomfort for most of my life, I am now weary of just walking as it causes my pain, the mornings are the worst I am so stiff that on occasion my wife my help me out of bed and it takes time to get mobile.
Apart from the Spinal Surgery Professor (whom I visited in 2016) no other Doctor seems to be joining up the dots and I am now getting to the end of my tether I just don't know where to go to next.
I recently visited a Rheumatologist (18.10.2018) as the pain in my hips and groin area was severe this summer, my inverse psoriasis has been very bad. This new Doctor, just after five minutes with him, has prescribed me 20mg self-injections of MTX per week for three months. He just didn't have any time to explain about this drug. I have read it is better to be used at the early stages of diagnosis, and as I have said, I was 18 when first diagnosed back in 1982. All the info I have found seems to be controversial some say that 20mg is too high to start with and other say I've had the condition far too long for it to be beneficial. I have also had a Hiatus Hernia since 1985 and take anti-inflammatory drugs to keep the stomach acid at bay. I told the Doctor about this that at the moment I am having problems with the hernia he just waved my comments away and said MTX won't be a problem and off he went.
I have just spent a week in a Rheumatologist Hospital where they have done some extensive tests, but at the moment I have no swelling in my joints and advised me not to take the MTX because of the lack of swelling. They didn't seem to be that interested when I told them about the stiffness I get in my muscles and joints or the severe tinnitus nor the trouble with my eyes mainly the left eye dry and feels swollen and foggy. I was told this is probably the best Rheumatologist clinic in Nord-Rhein Westphalia but the Doctors only seemed interested in the fact that I had no swollen joints during my six days there they didn't see any correlation between my experiences with these illnesses.
It's the stiffness that mainly affects my mobility but as I have explained to the hospital I have always suffered from stiffness I have always tried to keep myself in shape being ex-military I have always watched my weight. But from the onset of psoriasis in 1982 I have always had to do such a lot of stretching after exercise. Whenever I do exercise although the most I do these days is walking or light weights it's as if it's the very first time I have carried out any sort of exercise the next morning I always suffer from very bad stiffness I'm quite often like Quasimodo walking about. The other thing is my Tinnitus levels increase after exercising this condition is with me 24/7. I am now truly at a loss of what to do these illnesses combined are driving me insane.
With Tinnitus, I think it's the stress of these combined illnesses that make it worse. Here in Germany I don't think there's as much research into PA as in the USA and UK. The Sacroiliac Joint is used in certain countries to determine a PA diagnosis mine was diagnosed because of the rotten finger nails in both hands and toes. My inverse psoriasis flared up bad this year because of the hot weather this in turn made my hip and groin pain worse.
I have lived for so long now with these illnesses and have managed quite well over the years but since November 2014 my Tinnitus has increased tenfold so the last four years I have managed on very little sleep. I know that driving makes the TINNITUS far worse and my job is HGV Driver, I have had five jobs since 01.01.2014 and have been made redundant because of illness due to Tinnitus. I get very anxious when I know I must drive, the road noise and the air-conditioning fans and wind noise just make my tinnitus ten times worse.
1982 Psoriasis
1982 Inverse Psoriasis
1985 Hiatus Hernia
1987 Psoriatic Arthritis
1994 Gerd
2008 Hospitalized after losing the feeling in right side of face, I am now very sensitive to cold and drafts. No diagnosis was given for this even though I spent a week in hospital, the feeling came back gradually but I suffer from the cold on the upper right side of my face.
2011 Shingles
2016 Barrett's Oesophagus
Had Tinnitus for over 15 years, but officially diagnosed in 2011.