Steve Austin Reveals That He Turned to Medical Cannabis and Everyone is Losing It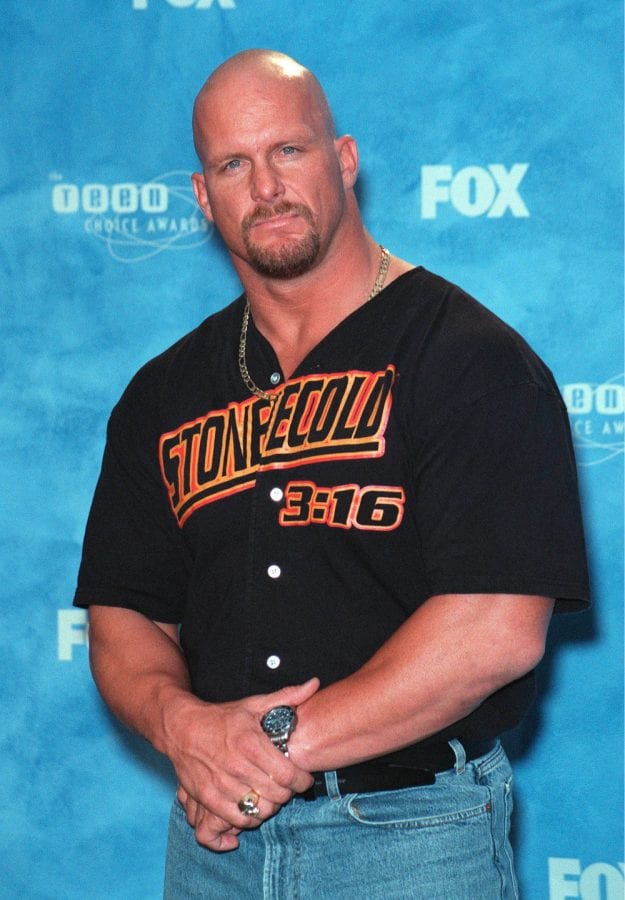 Everyday people try cannabis for various medical needs, so what trips us into hysteria when a celebrity, like Steve Austin, comes forward? Could it be the validation?
WWE Hall of Fame wrestler "Stone Cold" Steve Austin recently opened up about his experiments with cannabis — and turned the Internet into a wrestling ring of opinions.
The chrome domed wrestling megastar shared his story on his podcast, The Steve Austin Show, as part of journey away from abusing alcohol and toward a healthier, happier lifestyle.
"On our camping trip, when Kristin and I pulled over, we do our thing. She sets up the inside of the camper. I hook up the electricity, the sewer, the water. I do all the outdoor stuff, so I figure, 'while I'm setting all of my shit up, I can take a couple of tokes off of this joint and just kind of have a buzz while I'm setting everything up.' And in that way, I'm not pounding the alcohol down," Austin said on the show.
"So I got this one fucking medicinal marijuana cigarette, a joint if you will, in a prescription bottle container and it was in the bathroom of our RV. One fucking joint! One skinny fucking joint and that motherfucker smelled up the whole goddamn inside of that camper! And all-of-a-sudden, we're coming up on Sierra Blanca and I'm figuring, 'aw, s**t! They're running those Belgian Malinois over there. Yeah, and those dogs are smelling tires, and trunks, and license plates, and all kinds of stuff.
And I'm sitting there thinking, 'boy, I've got that white-knuckle fever going on my damn steering wheel.' And I'm thinking, 'man, here I am, retired from the [pro] wrestling business, a global icon and a national treasure, and I'm about to get busted for fucking one joint because I wanted to try out a goddamn marijuana cigarette, so I could get away from the booze!"
While cannabis might not have sat well with Austin, his story sat very well with podcast listeners, who flocked to social media to share the impressions of his story. Some reactions rang funny (variations on the pun "Stoned Cold Steve Austin" were rampant and a music video about the incident went viral) while others championed his loosening grip on alcohol.
But why did his story spread so far? As far as cannabis tales go, it's fairly banal. Lots of people try medicinal cannabis every day. Some find it helpful, others not so much. It was clear that the action in Austin's story wasn't impressive; what resonated with fans is exactly how normal his experience was — and how exciting it is for someone with Austin's reputation to come out of the cannabis-using closet.
To be sure, every new celebrity that admits to using cannabis is met with shock — although, statistically, that shouldn't be the case. Top-tier athletes like Olympian Michael Phelps and football star Ricky Williams have been caught in the act of using cannabis; while many, many others have admitted to the practice. Yet, each new case sparks a revelation of stoner humor or pearl-clutching among outrage-prone fans. Admitting to cannabis use is so run-of-the-mill that it barely registers as an issue for presidential candidates these days.
So while it's clear that Austin is not alone in his experimentation, it's also not unusual for his story to elicit such charged reactions. Many other celebrities have received similar treatment after sharing true-but-boring tales about their consumption histories.
For instance, heavenly voiced actor Morgan Freeman has long worshipped at the altar of medicinal cannabis. He told The Daily Beast: "Marijuana has many useful uses. I have fibromyalgia pain in this arm, and the only thing that offers any relief is marijuana. They're talking about kids who have grand mal seizures, and they've discovered that marijuana eases that down to where these children can have a life. That right there, to me, says, 'Legalize it across the board!'"
Singer-songwriter Melissa Etheridge found herself so smitten with cannabis that she launched her own business, Etheridge Farms, around the substance. The superstar entertainer turned the cannabis after receiving chemotherapy while going through breast cancer. Cannabis, she said, was a life-saving pain reliever and mood enhancer, and now she wants to share the gift with everyone who lives in a state where's it's permissible.
So what happens now? Will the outrage culture that has fueled so many trends and headlines continue to whip up cannabis and anti-cannabis advocates into a frenzy every time a famous person tokes up? And will these headlines garner even more interest in cannabis as both a medicine and recreational practice?
We can only hope. There are worse reasons to try cannabis that "because Stone Cold said so."