The Sackler Family Own Oxy's Purdue Pharma and They are in Whole Lot of Trouble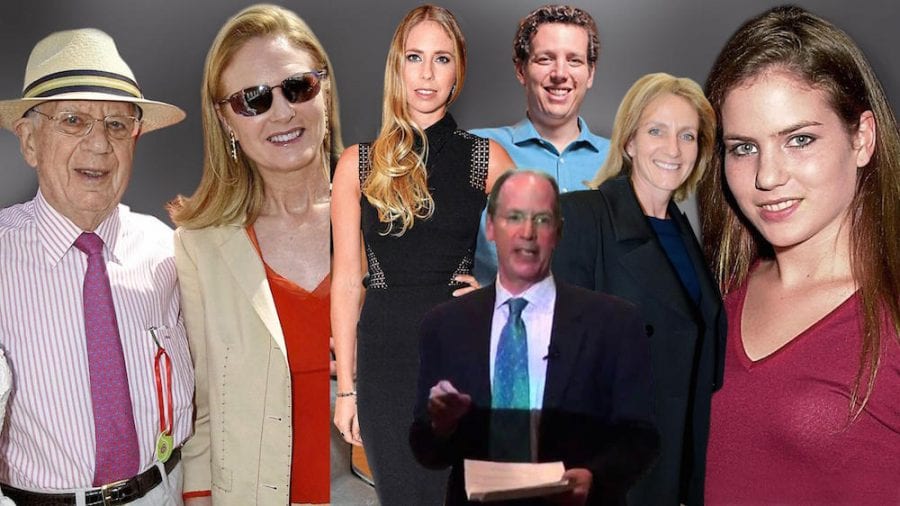 "We need to adjust what we think a crime family looks like. The Sackler Family are drug deals in nice suits and dresses" choosing profit over people.  
You may remember, earlier this year, Purdue Pharmaceuticals (the makers of Oxycontin) were locked in a scandal, being called to task over the unscrupulous marketing and promotion of their opioid drugs. Turns out they were aware of the addictive qualities of OxyContin as far back as 1997, but continued to downplay the risk and aggressively market it to physicians. Well, the Sackler family, the owners of Purdue Pharma, are to face a legal reckoning.
The family is is facing multiple lawsuits, which are very likely to segue into a criminal investigation. About time? We think so. Despite years of proof that OxyContin is dangerous, addictive, and a slippery foe that winds its way onto the black market more often than not, Sacklers only cared about turning a profit.
The Sacklers, worth a total of $13bn USD, have served on the Purdue board for three generations.  And now, eight members across those generations face criminal charges. But they're not afraid to defend themselves, denigrating the lawsuit as one that is "willing to recklessly smear the reputations of companies and individuals in order to extract money in litigation."
In the same statement, Purdue Pharma claimed that the plaintiff is not actually interested in curbing the opioid crisis, but that the distraction will diminish attempts to fight this "serious and complex public health problem."
There's a History of Purdue Lawsuits
In 2007, executives outside the Sackler family faced a lawsuit for hiding the addictive risks of OxyContin from doctors, thereby encouraging prescription. And unlike the Sacklers, these executives were not in denial about their contributions to the crisis. In fact, the trial ended with a guilty plea and the company was required to pay $600 million in fines.
Image credit: ESB Professional
Purdue doesn't appear contrite at this time. Not only does their statement imply non responsibility for their role in the opioid crisis, but they also they state that "Plaintiff' effort to name individual members of the Sackler family as defendants is misguided and contradicts well established principles of law."
Sacklers go on to say that "These suits will be vigorously contested."  Of that, there's no doubt.
 A Growing Health Crisis
Unfortunately, these lawsuits are too late to make a difference to the 72,000 people that lost their lives to opioid overdose in 2017, likely higher when we tally up 2018.
Purdue is being sued in New York's Suffolk County, Massachusetts, and at numerous districts of Ohio, Nevada, Texas, Florida, North Carolina, North Dakota, and Tennessee. At this time, federal criminal investigations are also taking place, with the Sackler family at the center.
In Massachusetts, the attorney general,. Maura Healey, said that, "For them [the Sacklers] it's greed, it was all about profits over people."
Suffolk County lawyer, Paul Hanly, representing the case, explained his own thoughts on the Sacklers: "This is essentially a crime family … drug dealers in nice suits and dresses. What Purdue Pharma and the Sackler family have done to society through their aggressive peddling of opioids is unconscionable."
There's no doubt that the Sacklers are going to throw all their money and indignation at the multiple cases. But will any of them see the inside of a prison?  It's looking likely as America says: Enough is enough.
Editor adds: if you want to contemplate something really twisted, Purdue was granted patent earlier this year (from the FDA) to sell us the TREATMENT FOR ADDICTION TO OPIOIDS. Let that sink into you for a minute.