Traveling Cannabis Enthusiasts, Keep Cannabis Off Your Credit Card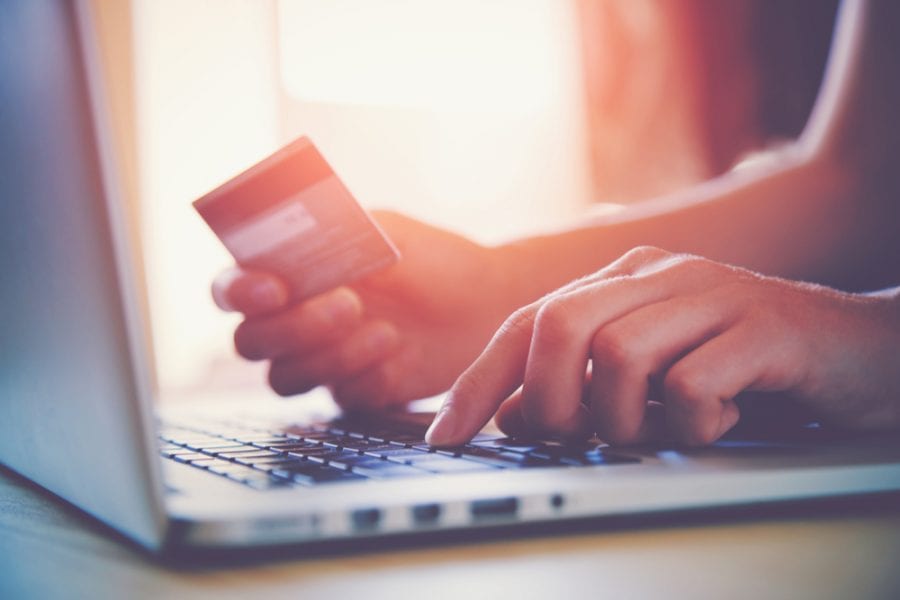 Be Warned: When traveling to foreign countries, including the United States, your credit card statement could get you barred from entry.
Canadian cannabis consumers celebrating legalization need to be thoughtful about the way they purchase. All online purchases are potentially sensitive, but cannabis on your credit card can cause a big headache when traveling. For example, a credit card statement is something U.S. border agents are permitted to ask for, and evidence of a cannabis purchase could have you banned from entering the country. For life.
According to Tobi Cohen, the spokes person for the federal privacy commissioner in Canada, "Organizations need to make it plain to individuals that their information may be processed in a foreign country, and that it may be accessible to law enforcement and national security authorities of that jurisdiction."
Does your cannabis shop do that?
Further to this, online sellers collect a lot of personal information from customers, such as name, age, home address, credit card info, and purchase details. Some of this data can then be sold to third parties ready to pay the right price. This process creates potential privacy risks that could impact on the "reputation" of the cannabis buyers. Just the mere fact that cannabis is not legal in many states and any buying or selling can be considered to be trafficking is reason to give pause on that credit card.
Is There a Way Around the Privacy Issues?
As it stands in Canada at the moment, legal online purchases appear in bank statements in a variety of ways, depending on the retailer. In British Columbia for example, a cannabis order will e recorded as "BCS Online Vancouver" while in Manitoba, cannabis Delta 9 transaction shows up as "D9-2 -8675309 Winnipeg MB." In Newfoundland and Labrador, orders appear as NLC .700 St. John's N.L. Most of these are sufficiently vague as to be missed by an agent scanning the data. For now.
Protect Yourself is the Message
Canada's Privacy Commission intends to alert both buyers and sellers on ramifications associated with cannabis transactions should transactions become evident to some third parties.
Brian Beamish, who is Ontario's privacy commissioner, has recommended "redacting sensitive information in a case where, for example, a landlord might ask a prospective tenant for a credit card statement." He also warned that as much as a generic name may work for some time, eventually it would end up in the public domain.
With such credit card information out in the public domain, a U.S. border guard could easily put a Canadian in a tight situation where they have to admit to cannabis use (and be charged for that) or deny it (and still get charged for lying).
Consumers and sellers alike should be aware that cannabis information could be weaponized against them in so many instances, including employers and landlords who may require credit card statements. Avoiding it presents unique challenges too.
In British Columbia, there is only one physical store front that sells cannabis; Ontario has zero, meaning buyers must use credit cards to make online purchases.
Provinces have now adapted to using secret codes for cannabis purchases that conceal the details of the purchase. In Nova Scotia, the problem was solved by recording cannabis purchases as NSLC (Nova Scotia Liquor Commission). Same applies for Alberta where online cannabis purchases will be recorded simply as 'AGLC.' This implies the purchase could be alcohol.
British Colombia has chosen to 'keep mum' about how they go abut ensuring consumer privacy. They claim that to make it public would be self sabotage.
If You Must Use Credit, Bury The Purchase if You Can
May retailers are getting innovative in order to circumvent these prying eyes. Canopy Growth has retail stores in Manitoba, Saskatchewan and Newfoundland. They have plans to launch in Alberta and Ontario in the future. For them, it is necessary to record the name of the store, location and price but they are leaving out the name of the product that was purchased.
It helps that Canopy Growth runs a gift shop that sells merchandise such as t-shirts, pillows, blankets and hats. So when the name of the store features on your credit card, you can still hide behind a whole lot of other merchandise.
The best way to purchase cannabis is with cash. If that is not possible, a debit card will serve you better, from a privacy point of view. But considering that debit card data may still be accessible from bank statements in the public domain, cash is king, as they say.