Weed Ice Cream: The Scots Beat Ben & Jerry's To Market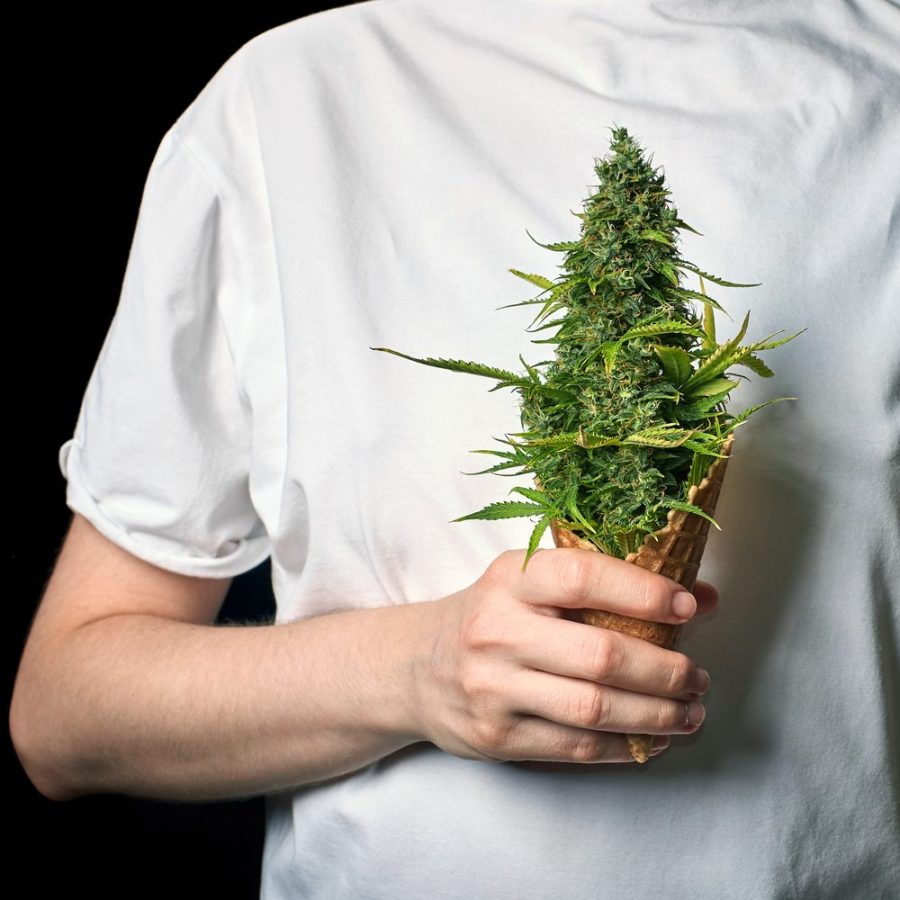 Scottish business owner creates weed ice cream.
As we reported back in May, Ben & Jerry's is just one more American food giant hoping to cash in on the CBD business. However, last month, British newspaper The Scottish Sun reported that one Scottish cafe owner had beaten Ben & Jerry's to the punch by creating his own weed ice cream.
Kyle Gentleman of Falkirk, created his CBD-infused frozen treat (which sells for £2.50 (about $4) per serving) in collaboration with local health shop owner, Elaine Grant. Gentleman was inspired to create the ice cream after hearing about the benefits of CBD for depression, insomnia, and epilepsy.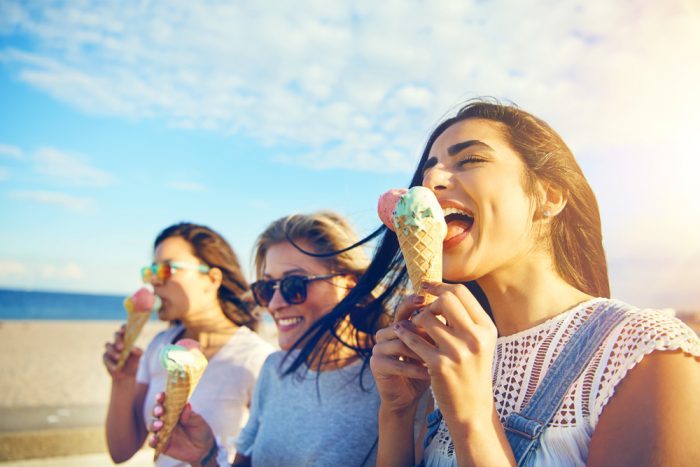 Speaking with The Scottish Sun, Gentleman said "Word spread quickly and it ran out fast. It has an earthy taste, but I like it."
He added that he knows Ben & Jerry's "are trying to do this but I managed to beat them as my shop is much smaller."
When Will Ben & Jerry's Release CBD Ice Cream?
Back in May, Ben & Jerry's published a statement about their plans for weed ice cream. The company said that they "can't wait to get into the latest food trend: cannabidiol."
The company boasted of its ethical credentials in the statement. They plan to use sustainably-sourced CBD from Vermont, their home base.
"We're doing this for our fans," said Ben & Jerry's CEO, Matthew McCarthy. "We've listened and brought them everything from non-dairy indulgences to on-the-go portions with our Pint Slices. We aspire to love our fans more than they love us and we want to give them what they're looking for in a fun, Ben & Jerry's way."
However, American consumers will have to wait to get their hands on CBD-infused ice cream. The company is waiting on the FDA's decision after hearings into the legal status of CBD as a food additive. The FDA is accepting comments on the public docket until July 16th, after which the agency will review the evidence presented before making a final ruling.
Is CBD Legal in the UK?
While a member of the European Union, foodstuffs in the UK are regulated under EU rules. In particular, foods containing CBD are covered by EU "novel food" regulations. These mean that CBD obtained by any method other than cold pressing may not be added to food in the EU.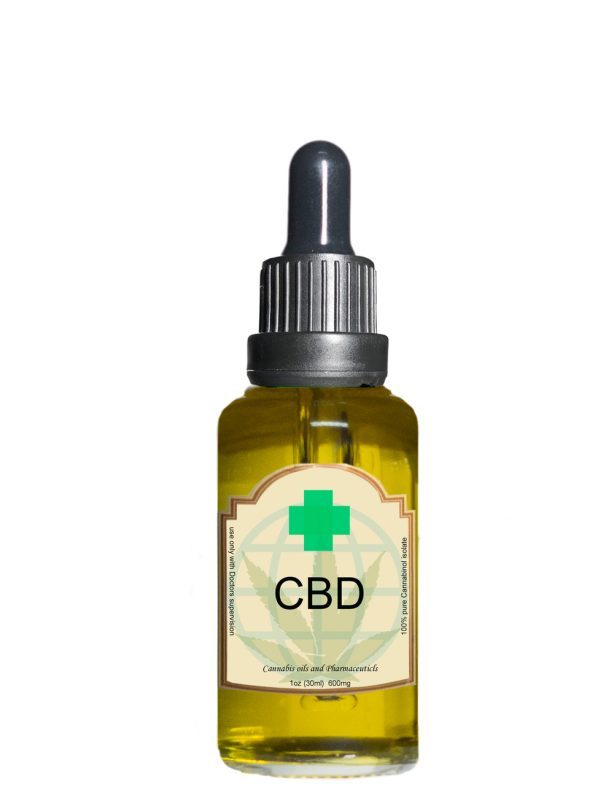 However, individual member states do have permits to authorize the sale of CBD products.  Bulgaria took advantage of this rule back in May by issuing a "Free Certificate of Sale."
However, the UK is issuing no such certificate. This could mean unclear legality for Gentleman's weed ice cream.
Police Raid CBD Restaurant
Just ask Sam Evolution, director of the Canna Kitchen restaurant and CBD dispensary in Brighton on England's south coast, about unclear legalities.
Police raided The Canna Kitchen in the beginning of May. Prior to opening, the restaurant's director, Sam Evolution, sought assurances from the Metropolitan Police. Their email to him states that "As long as you have made reasonable inquiries and it has been said that they are legal, then there is no criminal offence."
Evolution also spoke with the UK Trading Standards Agency. They told him that, to their understanding, there were no legal issues with the sale of CBD.
A police officer from Sussex Constabulary – Brighton's local police force – visited the Canna Kitchen in March and took samples of products. Evolution told The Guardian that samples included full spectrum organic CBD oils, capsules, pastes, balms, beauty products, CBD teas and coffees, chocolates, cakes, pet treats, hemp seeds and hemp flower.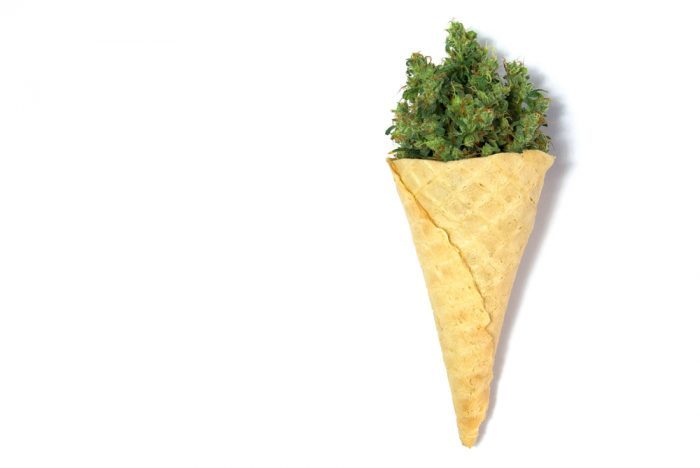 Police Arrive in Force
Two months later on May 11th, police arrived at the restaurant in force. They brought "up to" a dozen officers, who forced customers to leave. They then searched the restaurant and detained staff in a room for four and a half hours. A spokesperson from Sussex Police says that the raid forms part of an investigation into "money laundering and the supply of class B drugs."
The officer adds that his team oversaw the seizure of "a significant quantity of herbal cannabis" at the Duke street shop.
However, Evolution claimed that the money laundering investigation related to another Brighton business, unconnected to the Canna Kitchen. Furthermore, he says that the seized herbal cannabis was industrial hemp, and that he legally imported it. If so, it would actually follow guidelines set by the UK Home Office. Under their guidelines CBD products must contain less than 0.2% THC.
UK drug policy reform campaigners Transform told The Guardian that The Canna Kitchen raid "may also demonstrate some significant confusion on all sides regarding the legality of the sale of hemp products for consumption, CBD and provision of medical cannabis."
They add that "this is a situation that requires urgent clarification and guidance to reduce police involvement to a minimum."
CBD-Infused Food is a Risky Business
Evolution expects to lose his £250,000 – or $310,000 – investment in the restaurant and dispensary business. He also has to lay off 15 staff members. Gentleman and other food industry entrepreneurs would do well to take note of Evolution's experience. Especially if they want to share the benefits of CBD with their customers.
Overall, follow the example of Ben & Jerry's. Until regulators sign off, adding CBD to food remains a risky business.